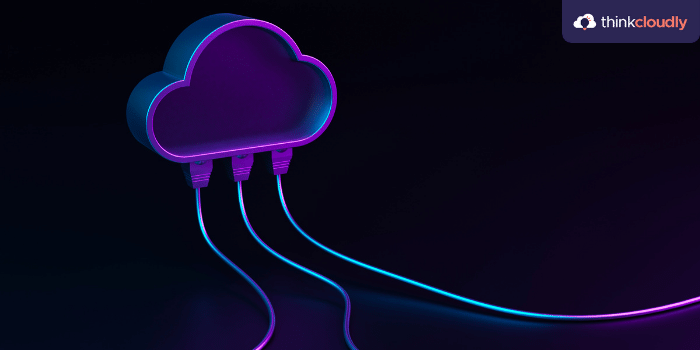 With the global cloud market expected to reach $225 billion by 2022, it's no surprise that IT professionals are scrambling to earn the AWS Cloud Practitioner certification by then. But what does it take to become an AWS Cloud Practitioner in three years? We talked to current practitioners about their jobs, salaries, and what skills you need to develop if you want to become one too. Here's what we found out.
Why AWS?
AWS leads the industry by achieving a 32% market share in the major cloud services category. Some of the world's most popular brands, such as Facebook, Netflix, Adobe, and BBC, depend on it to power their leading projects. Consequently, an AWS certification can help get you a foot in the door for that dream job at the best company.
The recent development of AWS is fast and plenty of big companies are rapidly hiring new employees to make sure it's sustained. With the rising number of new cloud businesses, there's a lot of new work for cloud services.
You may would like to check What is AWS ? Amazon Web Services
What does an AWS Cloud Practitioner do ?
Now that we know that why should we go for AWS certifications, lets understand what does an AWS Cloud Practitioner do in there day to day office hours.
This occupation typically manages a company's cloud architecture; they are involved in migration initiatives, architectural reviews, and problem-solving.
The job of a cloud practitioner is similar to that of a system administrator, network specialist, programmer, or database analyst. All of these roles handle software development and deployment on a server. The primary difference between an AWS cloud practitioner and other IT specialists is their focus on utilizing Amazon Web Services for their projects instead of other cloud services.
Day-to-day Roles and Responsibilities:
You will be Implementing IAM policies and configuring VPCs to create a scalable and secure network for the application workloads.
An AWS cloud practitioner is generally the client point of contact for High Priority technical issues and new requirements.
They also act as technical lead and mentors for the junior members of team.
As an AWS architect you will have to analyze workloads requirements and work with different IT stakeholders to define proper sizing for cloud workloads on AWS.
Build, Deploy and Manage production workloads including applications on EC2 instance, APIs on Lambda Functions etc..
Use the Amazon Web Services Console to administer and support client databases on AWS.
Support select Remote Managed Services/On Premise Oracle database clients as required.
Plan and carry out proactive and preventative maintenance including backups, refreshes, stats gathering, indexes, patching, version updates/upgrades, data fixes, tuning, etc.
Open, manage, and resolve SRs with both Oracle Support and AWS Support
Execute critical events SLA management and first response.
Utilize analytical and problem-solving skills, working both independently and as part of a team.
What Skills do I need to Become an AWS Certified Cloud Practitioner?
Business Skills:
Bringing business visions to life by understanding how hardware and software systems work.
Know how to deal with scalability challenges.
Know the technical details of any project so they can make a convincing case for buy-in.
Manage integration challenges with third-party products.
Understanding end-user issues and their work processes can lead to solutions that improve efficiency.
Technical Skills:
AWS architecture and application disposition administration, p

lans to adopt cloud solutions.

You should be able to manage and monitor cloud platforms.

You should be familiar with data security and compliance laws.

Networking and security skills should be mastered.

Being a professional, you should be knowledgeable about managing complex projects using tools like Jira.

It is recommended that you be familiar with Linux OS, where you should know how to utilize Unix commands and perform Docker containerization.

Become familiar with the tools that are used for building and deploying applications in the AWS environment, such as Ansible, Chef, Docker, Jenkins, among others.

The ability to design and develop applications for the cloud is crucial.
Other than these Business skills and technical skills one should be :
Innovative.
Always ready to learn and adopt new things.
They should have management skills.
One should also have decision making powers.
What is an AWS Certified Cloud Practitioner's average salary?
A cloud computing solutions architect will work in building, designing, and maintaining efficient, scalable, and cost-effective AWS cloud environments on a daily basis. He or she will also need to stay up-to-date in the field of cloud computing. As per Glassdoor based on this knowledge and experience, an AWS Cloud Practitioner can be paid anywhere from $98,000 to $100,000 per year.
AWS Cloud Practitioner Jobs
Amazon Web Services Cloud Practitioner certification is the basic certification you need to achieve to enter in the industry. However, just attaining a certificate does not mean that you would get a good payscale for your job position. For that, you require practical knowledge of how multiple AWS concepts are implemented in real-time problems. Hence, an AWS certification, along with practical exposure, would place you ahead of your competitors when it comes to getting hired by top MNCs.
List of few companies who hire AWS Cloud Practitioners:
IBM
Virtusa
Accenture
TCS
Infosys
Syntax Systems Ltd.
CGI
Cognizant
Deloitte
VMware
You may also check our blog on AWS interview Questions and answers in 2022
Get your AWS Cloud Practitioner Certification to take your career to the next level!
Earning an AWS cloud practitioner certification will give you the opportunity to show future employers your skills in designing and deploying well-architected solutions. Plus, it makes them more confident in your abilities because they know they can rely on you when they need you most.
Thinkcloudly's AWS cloud practitioner allows you to learn the core skill set required for designing and deploying dynamic, scalable, highly available, fault-tolerant, and reliable applications on AWS.
That's all for this blog, to learn more cloud computing skills check out our other
blogs
.
See you in the next blog. Happy computing…