The cloud computing sector has been witnessing massive growth, serving as an impetus for companies to invest more in solutions like Azure. The company's revenue includes both its on-premises and online services. The latter witnessed a whopping 99% increase last year. 
Users can also use other competitors like Amazon Web Services (AWS) and Google Cloud Platform (GCP). However, despite its stiff competition, Microsoft seems to be leading the race by offering excellent support to enterprises. 
Forbes reported that Microsoft Azure revenues soared 50% over last year's numbers, putting them at $3.5 billion this quarter which helped bring in another $1 billion for the company's server products and cloud services.
In 2022, Microsoft's Azure will be the most profitable cloud computing service on Earth. With new features and infrastructure improvements, it offers such quantum secure encryption for industries that need top-notch security or machine learning capabilities with Artificial Intelligence (AI) tools designed to automate complex tasks in seconds without human intervention; there is no better way than this platform today! 
Below are the top five features that will help boost Microsoft Azure's market share in 2022: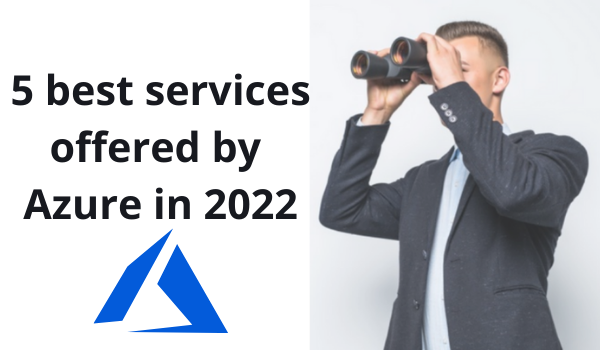 Collaborative Environments
Azure Collaborative Environment makes working together on projects easier and more convenient than ever before. For example, you can use this tool to build a team of people who do not know each other very well, but still need to collaborate on an important project in order to achieve deadlines.
With all these different people sharing documents seamlessly without having to install anything onto their own computers – it becomes significantly safer than having sensitive information stored on your computer where someone could hack it too.
Machine Learning
Artificial intelligence has come a long way since its invention, but it isn't perfect. It is, however, an incredible tool that's given us machines to make countless educated guesses for us – providing us with insights never before possible.
Learning without input can take hold of an event we didn't know about before; piecing together fragments and finding possible probabilities until it has created answers for us that would have taken decades to uncover ourselves.
The Microsoft Machine Learning service is an extremely powerful and user-friendly tool for identifying predictive patterns in your data and making better predictions about future customer behavior. With the power to analyze unstructured information like text or speech signals from video streams as well as structured inputs such as sales numbers, machine learning algorithms will work through hundreds of thousands of datasets until they find something intriguing!
For example: With this technology, we were able to predict when customers would purchase something based on past interactions! 
Azure DevOps
Azure DevOps facilitates smarter planning and better collaboration thanks to a wide array of dev services. Aptly named for its focus on development, it's one of the first Azure cloud services introduced in the market. With DevOps, you're able to plan, track, and discuss work with a number of agile tools.
DevOps have a lot of benefits regardless of the platform, language, or cloud they use. Plus, they enable faster delivery through active planning and better collaboration. Using the efficient tools, Microsoft's Azure platform provides only the best outcomes.
Our Azure DevOps course may be more interesting to you: take a look
Azure Bots
The Azure Bots service makes developing bots easier for businesses, enhancing the end-user experience. It allows users to easily create their own virtual assistants or Q&A-based bots by using Azure's open source SDK and tools.
Azure bots are a great way to improve customer experience and interactive learning. With the extensive bot framework, you have the chance to manage a high volume of inquiries with ease. You can also integrate your bot across multiple communication channels such as Skype, Cortana, Messenger, etc.
Build Your Career as a
Azure Cloud Architect
Boost your earning potential with Azure expertise. Explore our certified Azure Courses for a high-paying career
Azure Logic Apps:
Let's cut out all that complicated jargon. Azure Logic Apps is like a LEGO set for creating cloud-based integrations and workflows. Developers just need to string together off-the-shelf components, with as little effort as possible. The idea is to get from development to production in a few simple steps. Microsoft has invested heavily in this technology, introducing many new connectors in line with the demands of enterprise integration requirements. Logic App service is a codeless integration service for connecting different services or platforms. 
Related Article: Azure Functions Simplified
Final Thoughts:
Microsoft Azure is a cloud-based service that provides computing, networking and storage services to individuals and organizations. It's also one of the best solutions for small businesses looking to grow their business without scaling up hardware or hiring IT staff members. Along with its suite of applications available through the platform, it has a few major offerings in 2022 worth exploring.  
One such offering is the Azure Bot Service which allows you to automate tasks by integrating chatbots into your customer experience strategy. If you're interested in learning more about Azure and cloud computing skills head over to our blog section and if you are interested to learn with us check our job-oriented training courses on Azure, AWS, and other IT skills.