Cloud computing has become one of the most in-demand, lucrative, and rewarding fields of technology in the modern world. According to Gartner, who released their Cloud Computing Hype Cycle last year, cloud jobs will continue to boom over the next few years, hitting one million by 2022.
If you're interested in getting involved with cloud computing but don't know where to start, this guide to getting a job in cloud computing will help you understand what cloud computing jobs are available, how much they pay, and which ones are best suited to your skills and interests. Let's get started!
In the ever-evolving landscape of technology, the rapid expansion of cloud computing IT jobs has ushered in a new era of employment opportunities. With the projection of one million cloud computing jobs to be created by 2022, the realm of IT jobs is undergoing a remarkable transformation. These cloud computing jobs are not merely positions but represent boundless Cloud Computing opportunities for professionals to harness the power of the cloud, driving innovation and efficiency across various industries. As organizations increasingly migrate their operations to the cloud, skilled individuals with expertise in cloud computing are in high demand, making it an exciting time for those seeking to embark on a career in IT jobs cloud computing or looking to leverage the myriad cloud computing opportunities that await in this dynamic field.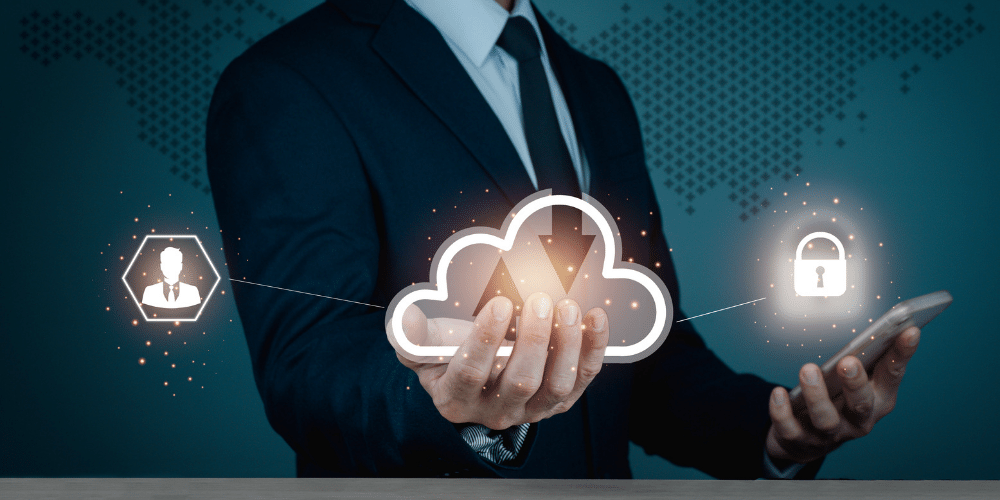 What is cloud computing?
Cloud computing is an Internet-based delivery model for applications and services. Cloud computing allows a business to set up and operate an application with minimal capital investment. To use cloud computing, customers have to subscribe to one of a number of service providers that offer on-demand software as a service, platform as a service, or infrastructure as a service.
Businesses moving from on-premises infrastructure to the public cloud
Companies are increasingly moving their applications and data to cloud platforms such as Amazon Web Services, Microsoft Azure, Google Cloud Platform, and IBM Cloud. As cloud adoption grows, businesses will have a greater need for cloud-specific talents like system engineers, software developers, and DevOps experts. IDC predicts that one million new jobs will be created in North America in fields relating to public cloud services by 2022.
Boost your earning potential with AWS expertise. Explore our certified AWS Courses for a high-paying career
The Cloud Isn't Going Away
It's become a mainstay of today's IT infrastructure, and it shows no signs of disappearing. With that in mind, more job opportunities will emerge from cloud computing, with some experts predicting that one million new positions will be created in five years. The number and variety of these jobs will vary by industry—according to some estimates, tech companies could hire for 500,000 of those positions, while other fields could require anywhere from 100,000 to 300,000 workers.
Cloud Computing Market
Cloud is becoming the centerpiece of new digital experiences as the pandemic and surge in digital services continue. Gartner estimates that the global cloud revenue will reach $474 billion by 2022, up from $408 billion in 2021. This will cause a sudden demand for professionals skilled in cloud computing, as the IT industry shifts towards cloud-based solutions.
Increasing demand for digital storage and advanced data analytics are some of the major factors that are fueling market growth. The adoption of these services across various industry verticals such as healthcare, banking & finance, retail & e-commerce, telecommunications, and education is further propelling their demand in numerous end-use industries.
Cloud Computing Jobs are the Future
The boom in cloud computing and its core services, such as software as a service (SaaS), infrastructure as a service (IaaS), and platform as a service (PaaS), is creating an abundance of job opportunities. Cloud computing, along with Big Data, will create almost one million IT job openings over five years, according to research firm Gartner. And that's only going to continue: Gartner says that 12 percent of all IT spending worldwide on services, which accounts for a fifth of total IT spend — or $430 billion — will go towards public cloud computing services by 2022.
Where are the Jobs?
The cloud computing sector is expected to grow 14 percent annually and create one million new jobs in 2022, according to a report from market research firm IDC. That number may seem large, but it's a drop in an ocean of employment opportunities, as cloud services are still in their relative infancy. Right now there are an estimated 5.6 million cloud-related jobs worldwide—and that includes workers ranging from servers and system administrators to developers and consultants.
Build Your Career as a
AWS Solution Architect
Salary ranges – what sort of salary can I expect?
A cloud computing engineer can make anywhere from $80,000 to $200,000 per year. A great portion of your salary will depend on how much experience you have and which sub-industry of cloud computing you're working in. In general, those with at least seven years of industry experience tend to command high salaries, but that is not always true.
Some entry-level positions can pay as well as more senior positions. What's more, if you are able to gain a lucrative certification or specialized education, it might open doors for even higher-paying opportunities.
Even if you don't plan on getting an advanced degree or certification, there are several other ways to boost your earnings including certifications and cloud computing courses available through private organizations and taking professional development courses through a local community college or trade school.
The skills employers will require
While cloud computing will create almost a million new jobs, demand for certain skills will rise exponentially. One recent study predicted that there would be over 220,000 open cloud computing positions by 2022. This number is projected to grow to over a million before 2023.
In fact, as more companies begin to jump on board with cloud computing, competition for talented individuals will continue to heat up. And, in many cases, employees who do not have these essential skills are already falling behind their coworkers who do.
The hottest job titles: Cloud architect and DevOps engineer top both lists—but they're far from alone. Other hot jobs include project manager, solution architect, and security engineer—just to name a few!
How you can learn how to work in the industry now?
According to a new report from CompTIA, cloud computing will account for a third of IT spending in 2021 and is projected to create $350 billion in annual revenue across 22 different industries. As such, it makes sense that there will be more job opportunities than ever before.
However, a career in cloud computing can vary depending on where you land while some employers will only require you to have earned an associate's degree, others may ask that you obtain your master's first—and given how quickly companies are hiring now (which means competition is high), it's worth learning as much as possible so that you can increase your chances of landing an excellent position. The best way to do that?
Well, thankfully, you don't need millions of dollars or years on end. To learn cloud computing and design your job-oriented roadmap search for Thinkcloudly on Google and there you are! We have the best job-oriented courses available which can guarantee you success.
Final thoughts on entering this field
Cloud computing is here to stay, and since cloud technology is advancing at such a rapid pace, there will always be jobs in cloud technology. Even if you're not qualified for any of these listed roles or aren't interested in becoming a software engineer, there are plenty of cloud technology positions available.
For example, check out job postings for system administrators, sales representatives, market analysts, and customer support specialists. In fact, most businesses today have implemented some sort of cloud application that requires someone to manage it on a daily basis.
The world needs more people with an eye for complexity and someone who can identify problem areas that can be improved through strategic planning and architecture design; so those may also work towards your benefit as well when looking for an entry-level position. To learn more about cloud computing check our blogs and training courses on AWS and Azure.
See you in the next blog, Happy cloud computing!!