Learn Cloud Computing From Industry Experts
    Why Thinkcloudly :
11+ Years Of Experience
Certified Trainers
Get Placed In Top Ranked MNC's 
50% Salary Hike In 1 Year
Who Can Join This Course?
Under Graduates
Graduates
Professionals Looking For Career Change
Professionals/ Students Looking To Into Join IT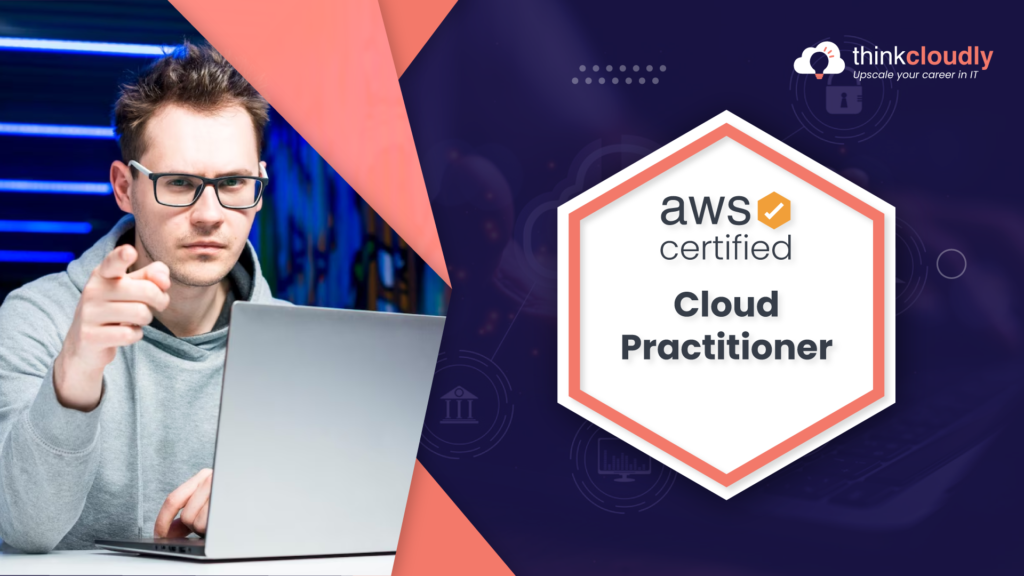 Where Our Student Got Placed?

Our Students Success Stories
Kevin Patel
The content covered in live interactive sessions and practice sessions are very helpful to clear the certification exam and live projects will help to gain the real hands on experience.Thank you to my instructor for giving great learning experience, my instructor is always available to help me with any doubts I have about any concepts and think cloudy management team to work behind the scenes to prepare next level cloud practitioner.
THOMPSON MADU
I am so happy I completed my cloud computing training from Thinkcloudly! They have the best Training Platform for cloud courses that are all practically based training on Real-time projects. This covers all your basics related to the courses. There teachers are exceptional 👏
Sean Bennett
Amazing experience all around! Instructors are amazing. I was new to IT and they made my learning and transition very easy I will definitely recommend ThinkCloudly.
Deepshikha S
I have successfully completed my training for AWS solution architect Associate. Joining Thinkcloudly was one of the best decission of my life. The instructors Naman and Bisma are incredibly knowledgeable and articulate, study material that they provide is well structured. Thinkcloudly is a package of affordability and knowledge. I highly recommend it to everyone.
Stef Emy
The Aws Solution Architect training and Lectures at Thinkcloudly was excellent and with very interactive lectures. My Instructor is very good. She always makes sure that each Topic was well understood before moving onto the next. And after each lecture, a recorded section is made available to us to replay, learn and further enhance our understanding of that Topic. The Lab and the doubt sections were also very educative. They will teach you all the basics , and you will go from Zero to Hero.I am recommending Thinkcloudly to anyone who have no IT background and really wants to go into IT. Special thanks to the Management and Admin Team of Thinkcloudly for this great educational platform. You are well appreciated. Thank you
Folarin Oluwaseun
My experience with Thinkcloudly has been fantastic; they helped my cloud journey to be very smooth. When I need a hands-on project.they were always there for me.. Even when I experience technical issues during the hands-on.. They always turn up.. Thank you for your continual support ThinkCloudly. I will recommend my friend trying to navigate this cloud journey.....Oluwa
Alex Aduobe
I had AWS cloud and devOps training with ThinkCloudly. I must say they have the best e-learning platform in Cloud computing. Their instructors are made up of very knowledgeable individuals who have many years of experience in IT. They are able to breakdown and translate cloud concepts to students who have absolutely no background in Cloud computing with ease. If you're serious about getting a job in Cloud computing, I highly recommend ThinkCloudly e-learning Cloud computing platform.
PLAGBETO s. wilson
I think Thinkcloudly is the best platform out right now to accomplish any classes in Cybersecurity fields . They have the best teachers and teams to follow and guides you through the journey. Thank very much Thinkcloudly team.
Fazal Khan
It was an amazing experience working with Think cloudly . Best part is they actually make you familiar with real time work scenario and always there to Support you. If you are looking for something like to start your journey I will surely advise you to connect with them, especially to naman. He's an amazing teacher and a mentor. I was able to secure a job in IT though my background wasn't into IT'S .
Anneshmum Nkem
Thinkcloudly is everything you need to get into your dream IT job. They are so resourceful and trust worthy. I will recommend Thinkcloudly anytime and Anywhere. They help build my IT skills so much.
akintunde oyeyiga
"In some cases we all wish to gain some form of knowledge in certain field, which may lead to a career or a way to improve on one's self. However, a trusted and reliable source of acquiring the knowledge maybe a challenge. That was my situation few weeks ago. I started a course at Thinkcloudyly with very little knowledge about computing but within few weeks of the training my knowledge is broaden with the help of committed teachers as I was taken from the basics of computing.. I'm recommending Thinkcloudyly for a superior learning experience."
Bravo
I'll recommend ThinkCloudly any day, all day. With ThinkCloudly, you don't just learn, you grow with the help of people that treats you more like family. Best of it's kind if you ask me.
Vallabh Rana
I completed my aws Cloud training here. I would like to thank Think Cloudly For organizing well structured training Sessions. Not only the sessions were very informative but the training material provided was also very helpful. The trainer made sure to make the sessions very productive and almost each session we performed practical tasks on aws sandbox accounts so that what we have learned theoretically we also do it practically as well. Overall a 5 star rating from my end.
Junior L
@ThinkCloudly, thank you providing excellent and professional services. This has made my experiences memorable. Your patience, understanding and quick responses truly guided me through my journey.
Ms Martin
This is a learning platform I cherish very much. It only gets better and better as new features and courses on the trending tech are on point. Sessions are live and teachers don't only teach me in class but are open for follow up. I have …More
Baljinder Kaur
It has been so far so good, learning AWS taught by Bismar. She is very responsive to questions and seems very knowledgeable. I hope this training will be able to help me secure a position in AWS after completion. Naman is also very helpful and always available for questions. I recommend them.
Francis Kwame
You can't believe something and know it…. But you can believe in Thinkcloudly because they know it. With Great instructors like (Naman). I got the Job… Thanks to Thinkcloudly
Francis OnyeNwoko
At first I thought it was not real. But the teacher told me that they are a genuine organization. I made a payment of 75$ and I realized that I made the great choice I have ever made . Today, I'm happy with the learning experience and recommend THINKCLOUDLY to everyone who is willing to further is knowledge in the IT field.
mohamed rim
I want to give 6 stars to Naman. He teaches such a way even a 6th 7th class kid learn Aws properly. He is so humble and make concepts clear in depth. I really appreciate him and recommend Thinkcloudly. I grateful that I could such an …More
Therence Moussavou Moussavou
I am presently taking class with thinkcloudly and lam so impressed by their teaching and professionalism, the team is so amazing and l do not regret my choice. As a new solution architect student lam so proud of thinkcloudly team.
Prachi Sharma
I have done the online classroom program on AWS Devops Certification Training Course. It was a great learning experience with ThinkCloudly. The course content is well maintained with current industry practice. This is the best online AWS Devops course available. I highly recommend one to take the course.
kodzovi Mally
I would def recommend thinkcloudy for all of your IT needs, also amazing with onjob support.
akintayo fatunwase
I am presently having my class (AWS Solution Architect) with Thinkcloudly, and it's a wonderful decision having to know them out of tens of training companies online... My Teacher right now, Bisma teaches like no other.... She is so good in what she does.... They even side attractions trainings on how to build LinkedIn profile and some other IT packages.... Thinkcloudly is the real deal... Thinkcloudly rocks....
Dennis Emmanuel Gyimah
Think Cloud has the best training resources for someone coming from Non Tech background to get experienced.
Odunayo K Olusola
Thinkcloudly na Baba...They made get my ever first IT real job, i got no IT background , yet i got a job with one of biggest IT firm in the world....
Uduak Friday Johnny
She's great since I started joined her class
Don't Hesitate - Join Now With $75 Only And Pay Remaining Amount Later.