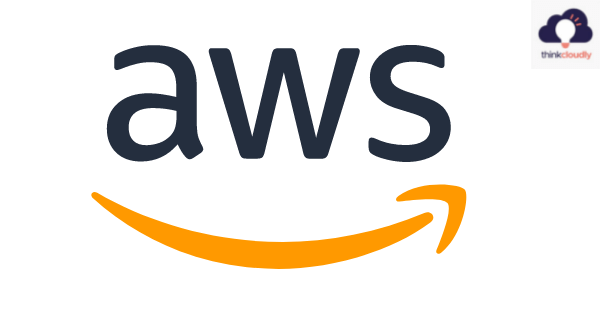 When you hear the term Amazon Web Services, what comes to mind? Chances are that if you're unfamiliar with AWS, you think of it as an e-commerce website where consumers can purchase all sorts of goods online, including books, electronics and home goods. But Amazon Web Services is so much more than that!
There is no need to introduce Amazon Web Services, given its immense popularity. Amazon Web Services offers over 170 AWS services to developers, so they can access them remotely whenever needed.
In fact, it's one of the biggest cloud computing companies in the world. In this article, we'll be focusing on only the most important question surrounding AWS – what exactly is it?
What is Cloud Computing?
Cloud computing is a method of accessing a shared pool of configurable resources (e.g., computer networks, servers, storage, applications, and services) that can be rapidly provisioned and released with minimal management effort or service provider interaction.
Cloud computing allows for significant cost savings and a competitive advantage over traditional buy-and-maintain models. The cloud computing model promotes availability and is composed of five essential characteristics, three service models, and four deployment models.
The five essential characteristics are:
On-demand self-service

Broad network access

Resource pooling

Rapid elasticity

Measured service
What is AWS?
Amazon Web Services (AWS) describes a collection of remote computing services, including both infrastructure-as-a-service (IaaS) and platform-as-a-service (PaaS). IaaS and PaaS offer different capabilities, making them applicable in different scenarios. You can pay for AWS as you go or set up a monthly bill to be automatically charged based on usage.
It's easy to see why AWS has become so popular among startups because it makes starting a new business quick and inexpensive, it allows companies to adapt quickly without being tied down by burdensome upfront costs. Being able to spin up servers fast also helps businesses gain time-to-market competitive advantages—if that same company used its own hardware instead of using AWS, server set up could take weeks rather than hours.
History of AWS
AWS was first developed in 2002 and its developer roots can be traced all the way back to when a beta was released that offered SOAP and XML interfaces for the Amazon product catalogue. The advent of AWS as a tool for developers is an essential step in the rise of developer-friendly tools, including tools for infrastructure and applications.
Publicly launched on March 19, 2006, AWS initially offered S3 and EC2 with SQS coming soon thereafter. In 2009, S3 and EC2 launched in Europe and the Elastic Block Store was launched with a powerful content delivery network coming the same year.
By the early 2010s, these cloud-friendly services attracted ready-to-use customers, paving the way for formalized partnerships with large companies like Dropbox, Netflix, and Reddit.
Benefits of AWS
Easy to use:
One of AWS's greatest strengths is its ease of use. Unlike more complex cloud services, including competitors like Microsoft Azure and Google Cloud Platform, you don't need to be a coding expert or have an in-depth understanding of how servers work in order to make effective use of it.
As with any piece of software, there are many concepts and processes involved with using it effectively; however, if you are able to grasp those fundamentals, then AWS will be relatively easy for you.
Cost-Effective:
AWS is more cost-effective than most other cloud services. Because you're only paying for what you use, your costs are low and predictable.
Scalable:
As its name implies, Amazon's new web service is a collection of different technologies that can be scaled individually as needed. If your company starts off with a small number of users, you only need to purchase enough bandwidth and storage space for them, as you grow, you can increase your service levels by purchasing more resources on an as-needed basis.
Secure:
While many other cloud computing platforms have been hacked and data breached, including Dropbox, Google Drive, Tumblr, Zendesk and Twitter, there is little evidence of Amazon S3 being attacked. And in October 2013, Amazon improved security on S3 by releasing version 4 of its Identity and Access Management service that adds multi-factor authentication and requires customers to supply an encryption key before accessing data in an S3 bucket.
Cloud Security Alliance Labs has also found that AWS meets or exceeds industry standards for data protection.
Flexible:
With AWS, you can select the operating system, programming language, web application platform, database, and other services you need for your project. This will provide you with a virtual environment with which you can load all the software and services that your application needs. This makes it easier for migrating existing applications and allowing for developing new solutions as well.
AWS Services
AWS is one of the premier cloud services providers in existence today. With thousands of different products and services, there's no doubt that it's a useful resource for many companies.
From simple storage devices like S3 and EC2, which are incredibly useful to programmers who need things stored online, to large applications like WorkMail, Comprehend and Lex, which provide vital communication capabilities for businesses.
AWS offers everything a company needs. Here are a few of the services that Amazon offers for cloud applications:
Compute
Storage
Database
Migration
Networking
Management Tools
Security & Identity Compliance
Messaging
Compute
These services provide assistance for the building, deployment, and scaling of an application on the cloud platform.
It includes the following services :
EC2 (Elastic Compute Cloud)
Lambda
Elastic Beanstalk
Amazon LightSail
Storage
AWS provides a data storage service for archiving data, but what is most valuable about this service is the capability for high-durability disaster recovery.
It includes the following services :
S3 (Simple Storage Service)
Elastic Block Store
Amazon Glacier
AWS Snowball
Database
Amazon Web Services' database domain offers affordable, highly secure, and scalable database instances in the cloud.
It includes the following services :
Amazon Aurora
Amazon DynamoDB
Amazon RedShift
Networking
You can use networking to isolate your network from the rest of the system, and you can use content delivery to deliver content faster.
It includes the following services :
Management Tools
When using this service, you can optimize costs, minimize risks, and automate the efficient running of your AWS infrastructure.
It includes the following services :
Security & Identity Compliance
This service protects and safeguards AWS resources by authenticating and securing them.
It includes the following services :
Messaging:
It includes services for sorting, queuing, emailing, and otherwise keeping in touch with various messages.
It includes the following services :
Amazon SQS
Amazon SES
Amazon Pinpoint
Read more free resources from Thinkcloudly
To learn more about these services check our blogs on AWS Solutions.
Final Thoughts:
In this tutorial about what is AWS, we explained what cloud computing is, what AWS is and how it has changed over time, and went through each AWS service in detail. No matter what your skill level, enrolling in our Cloud Architect program will help you master AWS Cloud Architect techniques and strategies.
See you in the next blog. Happy cloud computing…