Problem Statement:
Add a dashboard on a website.
Solution:
Finding a way to solve a problem can be a solution, but it can't be an optimum solution. Isn't it?
We at Thinkcloudly believe in the optimality of a solution and its assurance that it is logically operable.
So, let's explore this problem through various matrices.
Elaboration on the problem:

The problem states that we have to add a dashboard on a website named a logic motor. We came out with the term "dashboard." What's that now?
Let's have a brief over the dashboard on a website.
Build Your Career as a
AWS Solution Architect
Boost your earning potential with AWS expertise. Explore our certified AWS Courses for a high-paying career
Explore AWS Architect Professional Certification


Dashboard on a website:

It is a visual display of the data of a website in a graphical form. It shows progress, performance, growth, decline, and many such data at a glance, and hence it is optimally essential for any business website.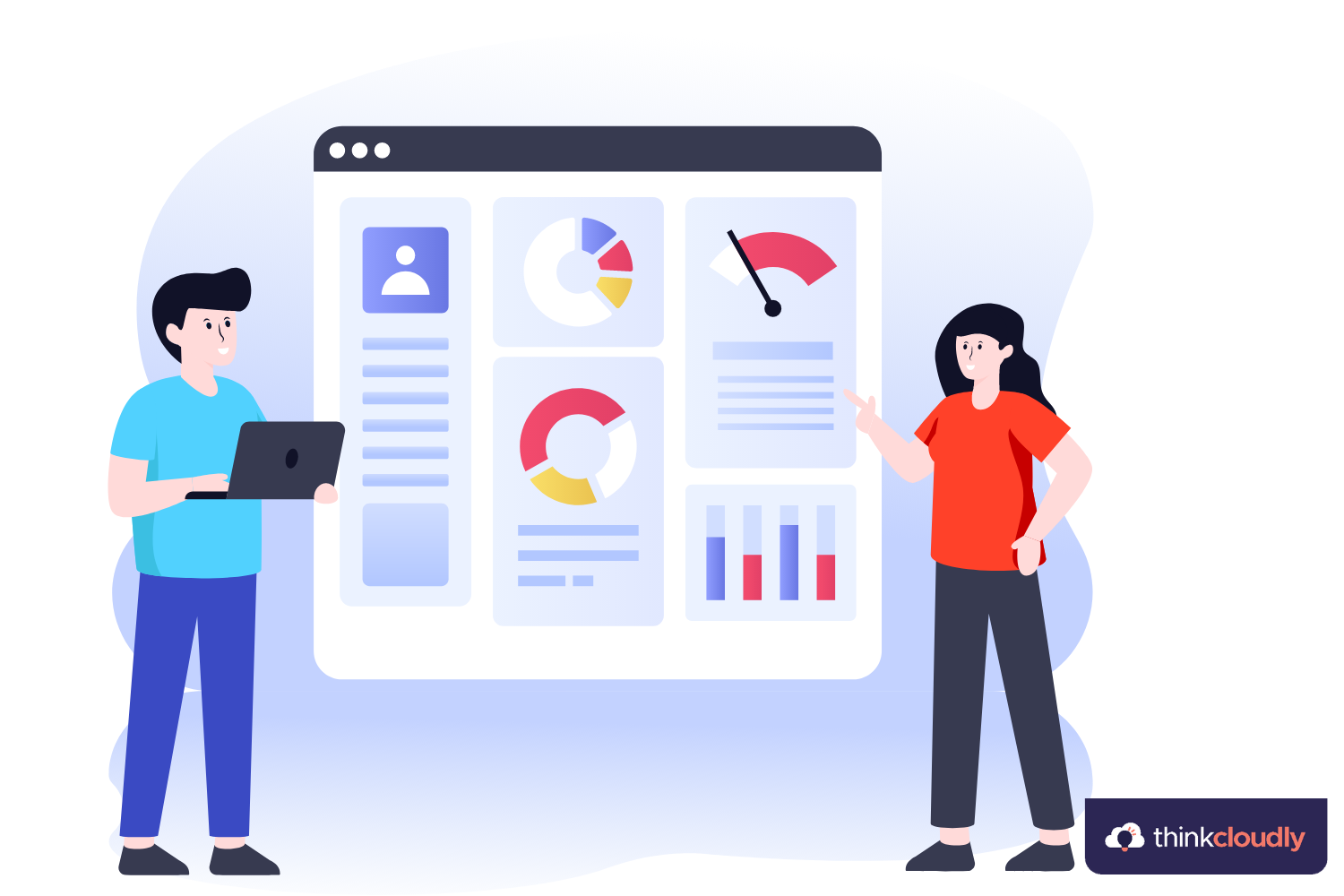 So, after it, the Thinkcloudly team expects that the reader is well introduced to the problem. Let's jump to a solution.
A solution to the problem:
You can create an application linked to the cloud which can record the various data and information over the servers using multiple protocols. This data can be used to represent them in the form of charts and tables over a dashboard on a website.
So, the ultimate solution is that we use the cloud for the storage of data which we fetch using an interface between the platform users and the platform, and this platform can be an application. Now, we can represent any data as charts and tables using various models and showcase them as visuals over a dashboard on a website.
We are done with a solution to the problem, but the strategy of Thinkcloudly believes in the description of every point that came in a solution, and hence let's have a short glimpse over the term we used in the solution, i.e., cloud.
Cloud:
Using remote servers rather than local servers is classified as Cloud computing. The concept behind the word is to store data on servers so that one can manage, access, and process data remotely just by using the internet.