The fight between cybersecurity and Azure cloud security has raged on, since Microsoft's data centers and cloud services were first launched, with the cybersecurity side of things picking up some major momentum after Edward Snowden's big revelations in 2013.
The two sides have been duking it out ever since, with each stakeholder insisting that the other side does not adequately protect your data. 
Differentiating Cloud Security and Cybersecurity
Differentiating between cloud security and cybersecurity is essential in understanding their respective scopes and challenges. Cloud security primarily focuses on safeguarding data, applications, and infrastructure within cloud environments, ensuring their availability, confidentiality, and integrity. It involves measures like access controls, encryption, and secure APIs. On the other hand, cybersecurity encompasses a broader spectrum, encompassing protection for all digital assets, irrespective of their location. This includes defending against a wide array of threats like malware, phishing, and hacking attempts. While cloud security tackles the specific nuances of the cloud, cybersecurity provides holistic protection across various digital domains, both playing crucial roles in today's interconnected world.
Who do you trust? Are there any clear winners in the fight between cybersecurity vs Azure cloud security?
It is worth mentioning that Thinkcloudly recently held an on-the-spot debate between cyber security and Azure cloud security in a webinar. I will elaborate on that here and we will try to grasp it more in-depth. So let's get started!
What is Cybersecurity?
In general, cyber security encompasses all of the methods, technologies, and processes to help safeguard and protect computer systems, networks, and data from various threats and outside intrusions.
Cybersecurity is the prevention of unauthorized access, damage, or destruction of data on a computer system. It's something that many people are concerned about in this day and age, especially with all the data breaches in recent years. Common methods of cyber security include using firewalls and anti-virus software.
There are two main types of cyber threats, external and internal.
External threats come from hackers that want to gain access to your computer system or network in order to steal your data or cause damage. They can try to do this by installing a virus on your computer or trying to access one of the many unsecured Wi-Fi networks out there.
Internal threats occur when an employee makes a mistake such as accessing a file they should not have accessed. The idea behind this type of threat is that you have someone on the inside who has knowledge of how your system works and can easily get around any defenses you put up .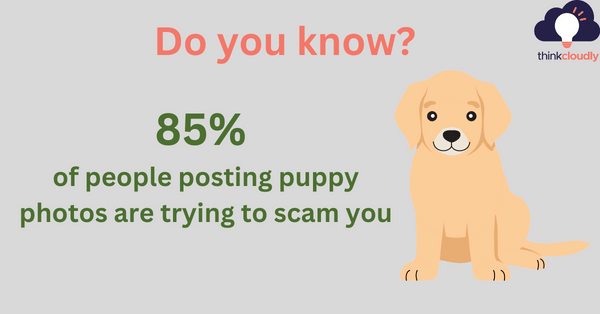 What is Cloud Security?
Cloud security, or more specifically, the protection of data in a cloud environment, is a major concern for businesses today. With the rise of digitalization and cloud computing, it's more important than ever to safeguard data from hackers and other cybercriminals. One of the most common ways to do this is with encryption.
Encryption scrambles the original data into an unreadable code called ciphertext so that only authorized users can decode it back into its original form.
Having discussed cyber security and cloud security, I would like to take you through some of the interesting questions discussed during the thinkcloudly webinar. By doing so, we will be able to determine which one is the best and which one should a new IT expert go to learn and grow.
Does a company need cyber security or cloud security?
Companies need both cyber security and cloud security. Cyber security is the protection of information systems, networks, and data from intrusion or other electronic threats. Cloud security refers to the protection of data that is stored in the cloud. Both are vital to businesses who want to ensure their sensitive data is safe from harm or theft. In the end, it's important for companies to consider which one would work best for their needs- not just one over the other.
Build Your Career as a
Cyber Security Specialist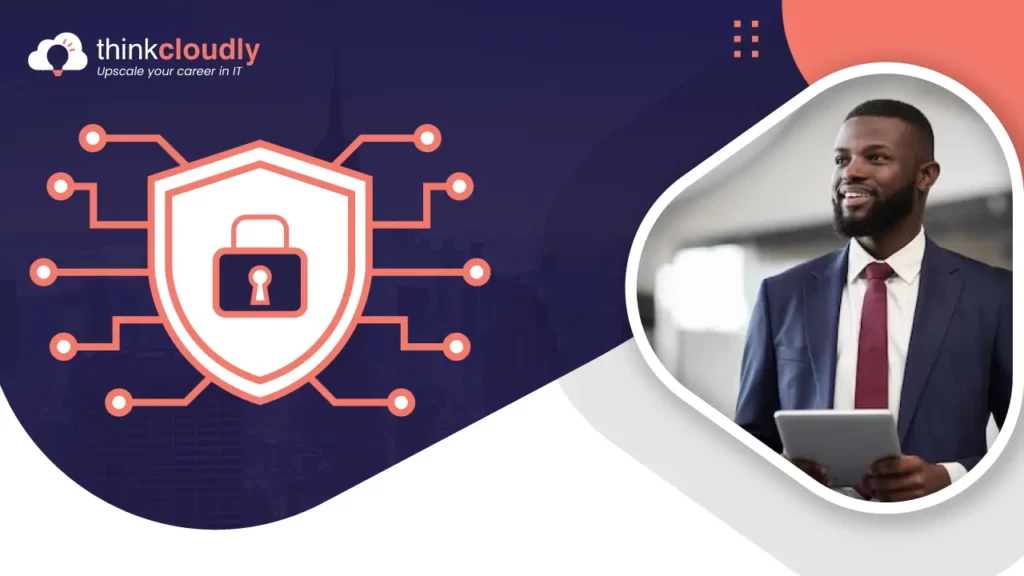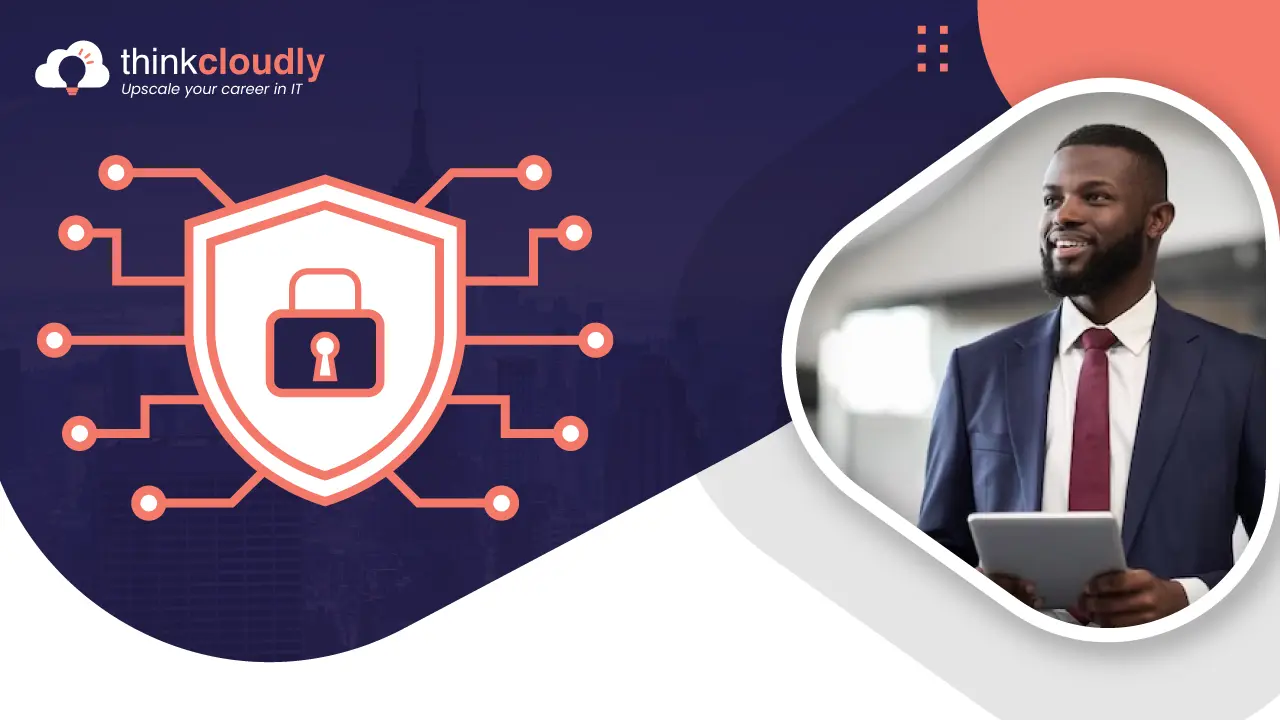 How does cyber security or cloud security save from attacks?
To answer this let's break this question in two : 
How does cybersecurity protect us?
Cybersecurity is a broad term that can mean anything from using anti-virus software to being a part of an organization that prevents attacks, such as the National Cyber Security Alliance. The key to cybersecurity is to protect your data and devices from hackers, viruses, and other malicious actors.
This includes sensitive data, personally identifiable information (PII), protected health information (PHI), personal information, intellectual property, data, and governmental and industry information systems.
Boost your earning potential with Cyber Security expertise. Explore our certified Cyber Security courses for a high-paying career
How does cloud security protect us?

Security is one of the important considerations when utilizing cloud-based infrastructures, programs, and data, such that security precautions include: authentication, authorization, and data privacy.
Cloud data protection is generally conducted by using backup files, cloud storage, or disaster recovery– all of which are intended to ensure that data is never leaked from an organization's system due to a malware break-in or data loss.
Which has more market demand: cloud security or cybersecurity?
You know the biggest challenges of Cloud security :
1. Sophisticated attacks are increasing
2. Security skills are in short supply
By 2032, the cloud security market is expected to reach $123.3 billion at a CAGR of 24.4%, according to a comprehensive market report by MRA. Cloud security players will aim to provide more cloud security service packages in response to this emerging market trend.
8000+ jobs as Azure Security in particular are presently on the Indeed jobs site, showing that there is a need for security professionals that know Azure and AWS as the cloud market share increases.
In 2021, the global cyber security market was valued at USD 184.93 billion and is expected to grow by 12.0% annually between 2022 and 2030. With the emergence of e-commerce platforms, cloud deployments, and the proliferation of smart devices, cyber-attacks have increased.
As IoT and smart devices become more prevalent, cyber threats are expected to evolve. This will drive market growth by enabling organizations to detect, mitigate, and minimize the risk of cyber-attacks.
Preparing for Cybersecurity Jobs try our trending blog on 30+ Cybersecurity Interview Questions to Ace Your Next Interview in 2022
What are the differences between cybersecurity and cloud security?
Cloud security is not a one-size-fits-all approach to cybersecurity.
The benefits of cloud computing come with some risks that need to be taken into consideration before going forward. This is why it's important to know the differences between cybersecurity and cloud security, as they both have their pros and cons depending on the situation. 
Cybersecurity focuses on network protection, virus protection, and data protection; whereas, cloud security protects against unauthorized access to resources in the cloud as well as unauthorized transfer of data outside of the network.  
Cybersecurity typically requires less expensive tools than does cloud security. 
Cybersecurity also provides better visibility of what's happening on the network than does cloud security. 
Cloud security ensures that data is stored in the cloud, free from unauthorized use, while cyber security ensures that personal devices remain secure from cybercrime.
Most often, cloud security is handled by a shared model whereby the security services fall under the scope of the service provider, but these services need to be configured and used by the user. So, if you're using cloud services and setting a simple, guessable password, the user should deal with any ramifications, not the cloud service provider.
However in cybersecurity it's the owner's responsibility to make sure their personal data and device are safe, which they can monitor themselves. If that's so, advocating for various cybersecurity measures to safeguard information from cybercrime will fall on your shoulders.
These are all reasons why most organizations should priorities cyber security over cloud security, but if your business needs the scalability and flexibility that comes with using a public IaaS service like Amazon Web Services (AWS), then you should take these considerations into account when determining which type of risk management strategy will best suit your company.
Conclusion:
Cyber attacks are a real threat right now. There is no such thing as a secure data storage system. Cybercriminals are constantly monitoring corporate servers to small individual websites that store sensitive data about individuals. Governments are not the only ones concerned about the security of personal information and data.
While it may seem that the two are in a never-ending battle, they are actually quite different. Cybersecurity is the protection of information from cyberattacks, like hacking and malware. It includes preventing unauthorized access to data as well as detecting and mitigating security vulnerabilities. Meanwhile, cloud security is all about protecting data from accidental or malicious exposure when stored or used in an internet-connected environment. Ultimately, both play an important role in managing risk for your company's information assets.
Explore more blogs to have knowledge about cloud computing: 
6 Exciting AWS live projects – to boost your skills
4 Azure real time projects to learn
All you need before getting yourself Azure DevOps certifications (AZ-400)
Azure Web Apps – How to get started
Top 9 easy ways to secure AWS S3 buckets