Azure Certification & Training Courses in Toronto
Welcome to Thinkcloudly's  Azure Training & Certification courses in Toronto!
Ready to unleash the power of Microsoft Azure? Our comprehensive courses empower you to start from scratch or transition from non-IT to IT, all while learning from industry-leading Azure experts. Get hands-on experience through practical labs, enjoy flexible learning options, and connect with a vibrant Azure community. Azure certifications are your ticket to exciting opportunities in the ever-evolving IT landscape. Enroll today and step confidently into the world of Azure!
Major IT companies like Microsoft, Accenture, and Bosch are hiring Azure experts in Toronto.
According to Indeed, there are 185000+ Azure jobs available in Toronto.
An Azure expert in Toronto earns a salary of  $154k per year according to Glassdoor.
Become an Azure expert with our instructor led online training program that make you eligible for the cloud tech jobs of your dream. Whether you are a beginner having no technical background or an intermediate , we have courses customized for everyone.
Our interactive learning platform offers engaging video lectures, interactive quizzes, and hands-on exercises, allowing you to learn at your own pace and reinforce your understanding of Azure concepts.
Upskill for your
Dream Job
By providing your contact details, you agree to our Terms of Use & Privacy Policy
Our Students Success Stories
THOMPSON MADU
I am so happy I completed my cloud computing training from Thinkcloudly! They have the best online Training Platform for cloud computing certification courses that are all practically based training on Real-time projects. This covers all your basics related to the courses. There teachers are exceptional 👏
Deepshikha S
I have successfully completed my AWS solution architect Associate training. Joining Thinkcloudly was one of the best decission of my life. The instructors Naman and Bisma are incredibly knowledgeable and articulate, study material that they provide is well structured. Thinkcloudly is a package of affordability and knowledge. I highly recommend it to everyone.
Stef Emy
The Aws Solution Architect training and Lectures at Thinkcloudly was excellent and with very interactive lectures. My Instructor is very good. She always makes sure that each Topic was well understood before moving onto the next. And after each lecture, a recorded section is made available to us to replay, learn and further enhance our understanding of that Topic. The Lab and the doubt sections were also very educative. They will teach you all the basics , and you will go from Zero to Hero.
Folarin Oluwaseun
My experience with Thinkcloudly has been fantastic; they helped my cloud journey to be very smooth. When I need a hands-on AWS Live Project and Azure Live Project. they were always there for me.. Even when I experience technical issues during the hands-on.. They always turn up.. Thank you for your continual support ThinkCloudly. I will recommend my friend trying to navigate this cloud journey.....Oluwa
Alex Aduobe
I had AWS Training and DevOps training with ThinkCloudly. I must say they have the best Online Training platform in Cloud computing. Their instructors are made up of very knowledgeable individuals who have many years of experience in IT. They are able to breakdown and translate cloud concepts to students who have absolutely no background in Cloud computing with ease. If you're serious about getting a job of Certified Cloud computing Professional, I highly recommend ThinkCloudly e-learning Cloud computing Certification platform.
PLAGBETO s. wilson
I think ThinkCloudly is the best Online Training Platform out right now to accomplish any Online Classes for Cyber Security Training. They have the best teachers and teams to follow and guides you through the journey. Thank very much Thinkcloudly team.
Fazal Khan
It was an amazing experience working with Think cloudly . Best part is they actually make you familiar with real time work scenario and always there to Support you. If you are looking for something like to start your journey I will surely advise you to connect with them, especially to naman. He's an amazing teacher and a mentor. I was able to secure a job in IT though my background wasn't into IT'S .
Anneshmum Nkem
Choose Thinkcloudly for AWS certifications, Azure certifications, and advance your IT career. With unmatched expertise and plentiful resources, Thinkcloudly improves IT skills and provides support to users worldwide. Their reliable and dependable reputation is well-deserved, and they're committed to helping users secure their dream IT position.Invest in Thinkcloudly for a sure way to advance your career. I highly recommend their services. Thank you, Thinkcloudly, for your commitment to your users.
akintunde oyeyiga
"In some cases we all wish to gain some form of knowledge in certain field, which may lead to a career or a way to improve on one's self. However, a trusted and reliable source of acquiring the knowledge maybe a challenge. That was my situation few weeks ago. I started a course at Thinkcloudyly with very little knowledge about computing but within few weeks of the training my knowledge is broaden with the help of committed teachers as I was taken from the basics of computing.. I'm recommending Thinkcloudyly for a superior learning experience."
Bravo
I'll recommend ThinkCloudly any day, all day. With ThinkCloudly, you don't just learn, you grow with the help of people that treats you more like family. Best of it's kind if you ask me.
Vallabh Rana
I completed my aws Cloud training here. I would like to thank Think Cloudly For organizing well structured training Sessions. Not only the sessions were very informative but the training material provided was also very helpful. The trainer made sure to make the sessions very productive and almost each session we performed practical tasks on aws sandbox accounts so that what we have learned theoretically we also do it practically as well. Overall a 5 star rating from my end.
Junior L
@ThinkCloudly, thank you providing excellent and professional services. This has made my experiences memorable. Your patience, understanding and quick responses truly guided me through my journey.
Ms Martin
This is a Online Training Platform I cherish very much. It only gets better and better as new features and courses on the trending tech are on point. Sessions are live and teachers don't only teach me in class but are open for follow up. I have …More
Baljinder Kaur
It has been so far so good, learning AWS taught by Bisma. She is very responsive to questions and seems very knowledgeable. I hope this training will be able to help me secure a position in AWS after completion. Naman is also very helpful and always available for questions. I recommend them.
Francis Kwame
You can't believe something and know it…. But you can believe in Thinkcloudly because they know it. With Great instructors like (Naman). I got the Job… Thanks to Thinkcloudly
Francis OnyeNwoko
At first I thought it was not real. But the teacher told me that they are a genuine organization. I made a payment of 75$ and I realized that I made the great choice I have ever made . Today, I'm happy with the learning experience and recommend THINKCLOUDLY to everyone who is willing to further is knowledge in the IT field.
mohamed rim
I want to give 6 stars to Naman. He teaches such a way even a 6th 7th class kid learn Aws properly. He is so humble and make concepts clear in depth. I really appreciate him and recommend Thinkcloudly. I grateful that I could such an …More
Therence Moussavou Moussavou
I am presently taking class with thinkcloudly and lam so impressed by their teaching and professionalism, the team is so amazing and l do not regret my choice. As a new solution architect student lam so proud of thinkcloudly team.
Prachi Sharma
I have done the online classroom program on AWS Devops Certification Training Course. It was a great learning experience with ThinkCloudly. The course content is well maintained with current industry practice. This is the best online AWS Devops course available. I highly recommend one to take the course.
kodzovi Mally
I would def recommend thinkcloudy for all of your IT needs, also amazing with onjob support.
akintayo fatunwase
I am presently having my class (AWS Solution Architect) with Thinkcloudly, and it's a wonderful decision having to know them out of tens of training companies online... My Teacher right now, Bisma teaches like no other.... She is so good in what she does.... They even side attractions trainings on how to build LinkedIn profile and some other IT packages.... Thinkcloudly is the real deal... Thinkcloudly rocks....
Dennis Emmanuel Gyimah
Think Cloud has the best training resources for someone coming from Non Tech background to get experienced.
Odunayo K Olusola
Thinkcloudly na Baba...They made get my ever first IT real job, i got no IT background , yet i got a job with one of biggest IT firm in the world....
Explore top-rank courses that landed our student's dream jobs.
Who should take this Azure Course?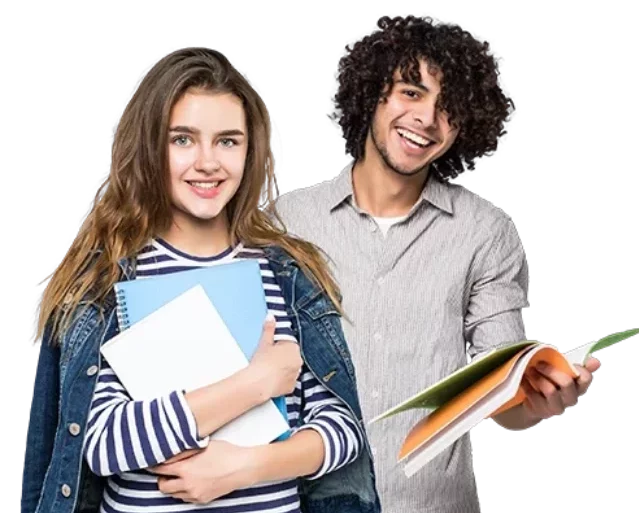 Our Popular Azure courses in Toronto
Welcome to the Azure Security Course!
As part of an IT and cloud environment, it is always a challenge to make resources available to users while keeping them secure. In this course, you'll work on managing identities, providing role-based access, and securing data within an azure ecosystem.
The Thinkcloudly team will assist you in preparing for the Microsoft Azure Security Certification (AZ-500) exam by taking you through sections, modules and videos.
Start your journey as an Azure Securities Professional today!
Module 1 : Overview of Azure Security
Defense in Depth
Security Layers
Compliance and Security Requirements
Module 2 : Azure Active Directory
Topics:
Azure Active Directory(AD) Overview
AD Connect Overview
Authentication Options
SSO and MFA
Service Principals
Identity Protection
Hands-On:
Create Azure AD Tenant
Move Subscription to another Directory
Create Users and Groups
Self-Service Password Reset
Implementing AD Connect
Monitoring With AD Connect Health
Create a service Principal
App Registration 
Configure Identity protection
Module 3 : Privileged Identity Management(PIM)
Topics:
Privileged Identity Management(PIM) Overview
Hands-On:
Configure Azure PIM
Assign Resource Roles(RBAC)
PIM Role Activation
Module 4 : Platform Protection: Network Security
Topics:
Network Overview
VNet PEering and Connectivity
VNet Peering
Routing
Internet and DNS
Network Security Groups(NSGs)
Azure Load Balancing Services
Azure front Door
Azure Firewall
Distributed Denial of services(DDoS)
Azure Bastion
Hands-On:
Create Network in Portal
Create VNETs and Subnets
User-Defined Routes(Route Tables)
Private DNS and Public DNS
Create and Configure on NSG
Create and Configure an Azure Load Balancer
Configure App Gateway
Azure Front Door
Configure Azure Firewall
Configure DDoS
Network Watcher
Module 5 : Platform Protection: Host Security
Topics:
Virtual Machines(VMs) Overview Part 1
VM Storage
Disk Caching
VM Security Best Practices
Azure Disk Encryption
Hands-On:
Deploy VM from Portal
Deploy VM from Powershell
Add Disk
Disk Caching
Create Key Vault for Disk Encryption 
Configure Disk Encryption on Windows
Azure Security Center and VM Management
VM Hardening in Security Center.
Module 6 : Containers and Security
Topics:
Containers Overview
Containers Security: Azure Kubernetes Service(AKS)
Container Scanning
Hands-On:
Install Docker and Git for Windows
Prepare Application for Azure Kubernetes Service (AKS)
Create Azure Container Registry
Create Kubernetes Cluster
Run Application On Kubernetes
Securing the Container Registry
Module 7 : Role Based Access Control(RBAC)
Topics:
Lecture: RBAC Overview
Azure Policy 
Azure Resource Locks
Hands-On:
Implement Role-Based Access
Implement Azure Region Policy
Subscription Policies
Implement a Resource Lock
Module 8 : Security Operations
Topics:
Log Analytics
Azure Security Center Overview 
Hands-On:
Azure Monitor and Alerts 
Log Analytics
Prevent and Respond to Threats in Azure  Security Center
Azure Security Center 
Module 9 : Securing Data Services
Topics:
Azure SQL Services
Design Auditing and Caching Strategies
Cosmos DB 
Cosmos DB Consistency Levels
Azure Data Lake Store Overview
Types of Data
Hands-On:
Creating an Azure SQL Database
SQL Long Term Back up Retention
Demo: Implement Security for Azure Data Lake Store
Module 10 : Storage  Security
Topics:
Storage Account Overview 
Manage Permissions
Encryption Keys and Key Vault
Hands-On:
Create Storage Account Via Portal 
Use Storage Explorer with Azure Storage 
Demo: Create and Manage SAS
Module 11 : Key Management
Topics: 
Hands-On:
Create a Key Vault Followed by a Key Secret
This Azure DevOps Certification Training course is designed by industry azure developer associate experts to help learners develop proficient skills in Azure and DevOps. It's curated for those who want to implement successful Azure DevOps Pipeline, practices using the cloud-based services of Microsoft Azure as well as other on-demand resources.
The training includes case studies, hands-on labs, interactive content, and interview questions that will make you an expert in both areas with a global certification at the end! DevOps is a career path that you should definitely consider. Not only will it allow for an exciting work environment, but the salary and benefits are unmatched in this field of expertise. So go ahead!
Take your first step towards becoming an Azure Developer Associate Expert today by enrolling in our Azure DevOps Training Course on how to become one yourself!
Module 1: Introduction to Azure DevOps
In this module, we'll cover the important aspects of Azure as well as DevOps. We will also learn about planning and source code management in DevOps. 
Topics:
Introduction to Azure
Introduction to DevOps
Introduction to Azure DevOps
Introduction to Transformation Planning
Introduction to Source Control
Migrating to Azure DevOps
Git Authentication in Azure Repos
Hands-On:
Creating an Azure account
Azure Boards – Agile Planning and Portfolio Management
Git Version Control through Visual Studio Code Editor
Review Code with Pull Requests
Module 2: Implementing Continuous Integration
In this module, you will learn how to implement continuous integration in your Azure Pipeline for a successful build strategy. Topics:
DevOps Pipeline
Azure Pipeline
Hosted and Private Agents
Pipeline and Concurrency
Azure Pipeline YAML and Visual Designer
Continuous Integration
Build Strategy Implementation
Integrating Azure Pipelines
Setting up Private Agents
Analyze and Integrate Docker Multi-Stage Builds
Hands-On:
Implement Continuous Integration with Azure Pipelines
Integrate External Source Control with Azure Pipelines
Module 3: Building Containers with Azure DevOps
In this module, we work on creating and deploying a multi-container application using Azure Container Services. 
Topics:
Introduction to Container
Introduction to Orchestration
Introduction to Kubernetes
Azure Kubernetes Service (AKS)
Hands-On:
Deploying a multi-container application to AKS
Modernizing ASP.NET Application to Azure
Module 4: Designing a Dependency Management Strategy  and Managing  Artifact Versioning.
In this module, you will learn how to maintain your version history for software artifacts and additionally use WhiteSource's secure open-source license management tool. 
Topics:
Package dependencies
Package management
Migrating and consolidating artifacts
Package security
Open-source software
License and vulnerability scan integration
Hands-On:
Updating Packages
Using WhiteSource to Manage Open Source Security and License
Module 5: Setting Up Release Management Workflow
This module will help you manage your secrets using Azure Vault and configure a CI/CD pipeline using YAML. Create a dashboard for the release and configure Azure Monitor as a part of it. 
Topics:
Continuous Delivery
Azure Release Pipeline
Deployment Patterns
Release Tools
Tasks and Templates
Integrating Secrets with Release Pipeline
Automating Health Inspection
Hands-On:
Configuring CI/CD Pipeline as Code with YAML
Use secrets in the pipeline with Azure Key vault
Setting up and Running Functional Tests
Release deployment control using Azure Monitor as release gate
Module 6: Implementing Deployment Models and Services
In this module, you will configure IaaS and PaaS services on Azure. Use the Azure Web Apps Container registry to deploy a containerized Docker application. 
Topics:
Deployment Modules and Deployment Options
Azure IaaS and PaaS Services
Serverless and HPC Computer Services
Azure Service Fabric
Deployment Patterns
Hands-On:
Feature Flag Management using LaunchDarkly
Deploying a Dockerized app to Azure Web App for Containers
Module 7: Implement and Optimize Continous Feedback Mechanism
Monitoring application performance using Application Insights using Azure DevOps dashboards and Azure DevOps dashboards. Adapt Azure DevOps to work with Teams. 
Topics:
Tools to Track System Usage, Feature Usage, and Flow
Azure Dashboard
Ticketing Systems
Practices for Measuring End-User Satisfaction
Processes for Capturing and Analyzing user Feedback
Process for Automating Application Analytics
Site Reliability Engineering
Baseline by Analyzing Telemetry
Tuning to Reduce Meaningless or Non-Actionable Alerts
Hands-On:
Monitoring Application Performance
Integration between Azure DevOps and Teams
Module 8:Azure Tools: Infrastructure and Configurations, and Third Party
Automate the infrastructure by creating a Terraform project with the Microsoft Demo generator. ARM templates can also be used to illustrate Infrastructure as Code (IaC). 
Topics:
Infrastructure as Code and Configuration Management
Azure Resources
Desired State Configuration (DSC)
Automation with DevOps
Chef
Puppet
Ansible
Terraform
Jenkins
Hands-On:
Automate Infrastructure Deployment in the Cloud with Terraform and Azure Pipelines
Azure Deployments using Resource Manager Templates
Module 9: Implementing Compliance and Security
Utilize SonarClou Exam preparation and Interview questions The purpose of this module is to discuss some important questions you might be asked during an interview as well as how to prepare for an exam. d on Azure DevOps to manage and check code quality. Access Azure Pipeline secrets using Azure Key Vault and Azure DevOps. 
Topics:
Security
Secure and Compliant Development Process
Application Config Data
Security and Compliance in a Pipeline
Code Quality
Security Policies
Hands-On:
Manage Technical Debt with Azure DevOps and SonarCloud
Integrate Azure Key Vault with Azure DevOps
Implement Security and Compliance in an Azure DevOps Pipeline
Module 10: Exam Preparation and Interview Questions
The purpose of this module is to discuss some important questions you might be asked during an interview as well as how to prepare for an exam.
This Microsoft Azure Architect certification training Az-305 (earlier AZ-300
& AZ-301) helps you achieve the title of Azure Solutions Architect. You will
learn how to design cloud-based solutions using these services effectively
this course covers advanced networking, authentication and security configurations for infrastructure, PaaS applications as well and end-to-end solution deployments on various platforms.
Azure cloud computing is currently very popular in the market and therefore has many Azure Architect Jobs. If you are ready to become an Azure Solution Architect, this course will help you get there!
Module 1: Introduction to cloud
Topics:
   What is cloud computing?
• Types of cloud
• Comparison between on-prim and cloud computing
• Azure Terminology
• Advantages and disadvantages
• Cloud computing security
Module 2: Azure Solution Architect
Certification and its services.
• Azure Subscriptions
• Azure Resources
• Azure Free Tier Account
• Azure Resource Manager
• Azure Resource Manager Template
• Azure Storage
• Types of Azure Storage
Hands-On :
• Create a free tier Azure account
• Create a web app service using Azure Portal
• Create and Deploy ARM templates
• Manage Azure Storage account using Storage Explorer
• Manage Azure Cost and Billing Service
Module 3: Azure Virtual Machines and Networking
• Azure Resource Manager Virtual Machine
• Virtual Machines in ARM Template
• Overview of Azure Virtual Machine
• Azure Managed Disks
• Azure Blob Storage
• Networking in Azure
• Subnets, NIC, NSG, IP Addresses, DNS
Hands-On :
• Create Windows and LINUX Virtual Machines
• Create BLOB Storage using Azure Portal
• Create VM with Storage Account and Managed Disks
• Configure Azure Virtual Network
Module 4: Azure VMSS and Availability Zones
Azure Availability Sets
• Azure Availability Zone
• Autoscaling
• Virtual Machine Scale Set
• Fault Domain
• Update Domain
• Load Balancer
• Application Gateway
• Azure Disk Encryption
Hands-On :
• Create a Virtual Machine Scale Set
• Configure VMSS and add custom usage alerts
• Configure VM for Redundancy
• Create Application Gateway
Module 5: Azure App Services and Its Features
Azure App Service Web Apps
• App Service Security
• Serverless Computing Concepts
• Function Apps
• Azure Event Grid
• Azure Service Bus
• Azure App Service Logic App
• Using Shell Commands to create Web App
• Background Tasks
• Swagger tool
Hands-On :
• Create an App Service Plan
• Create a Web App Instance
• Use shell commands to create an App Service Web App
• Create a Continuous WebJob
Module 6: Advanced Azure Hybrid Connectivity
and Site Recovery
Hybrid Connectivity
• VNet S2S VPN
• VNet Peering
• Service Chaining
• Azure VPN Gateway
• Policy Based Gateway
• Route Based Gateway
• Swagger tool
• Gateway Connections
• Express Route
• VNet Routing
• User Defined Route
• Border Gateway Protocol
Hands-On :
• Create a Virtual Network Gateway
• Design User Defined Routes
• Migrate On-Premise Machines to Azure using
Azure Site Recovery
Module 7: :Azure Storage Solution and Design Patterns
Azure Architecture Center
• Cloud design patterns
• Cache-aside pattern
• Sharding Pattern
• Azure SQL DB
• Azure Elastic Pool
• Azure Data Lakes
• Azure Data Factory
• Azure Cosmos DB
Hands-On :
• Create and Deploy Azure Data Lake
• Create and Deploy Azure Cosmos DB
Module 8: Azure Kubernetes Service
Topics :
• Azure Container Registry
• Azure Container Instance
• Orchestration
• Azure Kubernetes Service
• Diagnostics Logs
Hands-On :
• Deploy an Application in ACI
• Deploy an Application in AKS
Module 9: Azure Active Directory and Role
Based Access Control
Topics :
• Access Control
• Role Based Access Control
• Authentication in applications (certificates, Azure
AD, Azure AD Connect, token-based)
• Multi-Factor Authentication (MFA)
• Claims-based authorization
• Role-based access control (RBAC) authorization
• End-to-end encryption
• Azure confidential computing
• SSL and TLS communications
• Azure Key Vault
• Configure Fraud alerts
• Bypass option, trusted IPs
• Managed Service Identity
• Service Principal authentication
Hands-On :
• Implement authentication using certificates,
Azure AD, Azure AD Connect, and tokens
• Implement Multi-Factor Authentication (MFA)
• Implement Claims-based authorization
• Implement RBAC authorization
  Implement secure data for end-to-end encryption
• Implement secure data for implementing SSL and
TLS communications.
• Use Azure Key Vault to manage cryptographic keys
Module 10: Azure Messaging Service
(Events, Hubs, Queue and Bus)
Topics :
• Azure Messaging Service
• Azure Service Bus
• Azure Events Hub
• Azure Events Grid
• Azure Notifications Hub
• Auto Scale Ruling in Azure
• Transient Fault Handling
Hands-On :
• Create a Service Bus Queue
• Deploy Service Bus Topics and Subscriptions
• Design and Implement Azure Service Bus
• Enable Auto Scale based on CPU Metrics Or Schedule
• mplement Multi-Factor Authentication (MFA)
Module 11: Azure Monitoring and Insights Service
Topics :
• Azure Monitoring
• Azure Analytics
• Azure Alerts
• Azure Resource Metrics
• Azure Activity Log
• Service Health
• Azure Log Analytics
• Azure App Insights
Hands-On :
• Create and Deploy Alert Rules for Azure Resources
• Analyze the data in your metric database
• Create and Configure Azure Log Analytics
• Deploy Azure App Insights Service
Module 12: Design Identity, Security and Storage
Topics :
• Authorisation and Authentication
• Authorisation and Authentication Protocols
• Azure AD B2B B2C
• Security and Risk Management
• PIM
• Licensing & Compliance
• Understanding Azure Storage
• Setting Up Azure Storage
• Designing Storage Access
• Storage Security and Best Practices
Hands-On :
• OpenID & OAuth2
• Conditional Access
• Storage Account Creation and Shared
Access Signatures
Module 13: Azure Migration
Topics :
• Design Migration & Integration Strategy
• Understand Data Protection at Different Stages
• Migration Fundamentals
• Azure Services for Migration
Hands-On :
• Migration and Access Using Azure Migrate
Module 14: Design Monitoring
Topics :
• Introduction to Design for Cost Optimization
• Azure Cost Calculator and Azure Cost Management
• Minimize Compute Costs
• Minimize Network Costs
• Minimize Storage Costs
• What should be your Monitoring Strategy
• What is Compliance
• What should be the Compliance Strategy
• Understand the Azure Monitoring Service
• Azure Application Insight
• Achieving Compliance with Azure Policy
• Azure Sentinel
In this Microsoft Azure fundamental certification training, we will cover
various modules such as the Cloud Computing module which discusses
cloud models and their characteristics.
You'll learn about core Azure services like Availability Zones, Azure VMs
(virtual machines) and containers.
After this course you will be ready to take Microsoft Azure fundamental
certification exam Az-900.
Module 1: Cloud Computing Concepts
Topics :
Cloud Concepts
Elasticity
Scalability
Cloud Service Models
Cloud Economics
Cloud Deployment Models
Module 2: Azure Core Services
Topics:
Azure Core Services Overview
Azure Resources Manager
Azure Regions
Groups
Hands-On:-
Quick Overview of Azure Portal
Demo on Resources Groups
Module 3: Compute
Topics:-
Azure Virtual Machine
VM Availability
Availability Zones
App Services
Containers
Serverless Computing 
Comparing Compute Options
Hands-on:
Create a VM
Connect to a Window VM
App Service Plan
Deploy Web App
Module 4: Networking
Networking Overview
Content Delivery Network
Hybrid Connectivity
Load Balancers
Hands-on:
Load Balancing
Content Delivery Network
Virtual Network (VNets) and Subnets
Module 5: Data and Storage Services
Topics:
Types of Data
Azure SQL
Cosmos DB
Azure Storage
VM Disk Storage
Storage Account Overview
Hands-on:
Storage Account via Azure Portal
Module 6: High Availability and Scalability
Topics:
Accounts and Subscription Overview
Domain Services
Azure AD
RBAC
Resource Locks
Azure Policy
Hands-on:
RBAC 
Azure Policy
Resource Locks
Module 7: Compliance, Security, and Cost 
Topics:
ASecurity Center
Compliance and Security
Hands-on:
Security Center
Walkthrough: Pricing Calculator and Azure Advisor
Job-Ready Skills: Acquire in-demand Azure skills for job readiness.
Resume-Ready: Boost your resume with Azure expertise.
Hands-on Experience:Gain practical knowledge through labs and projects.
Certification Preparation: Become ready for Azure Certifications.
Cloud Career Advancement: Become eligible for millions of azure expert jobs.









Upskill for your
Dream Job
By providing your contact details, you agree to our Terms of Use & Privacy Policy
Azure Certification in Toronto
Azure certification is highly valued in the IT industry, and going for Azure certification in Toronto can offer numerous advantages.
Unlock your full potential with an Azure Certification.
Enhance your career prospects and open up new opportunities.
Gain in-depth knowledge and skills in cloud computing.
Get recognized globally with an Azure certification in Toronto.
Invest in Your Career with Azure Certification.
Unlock Job Opportunities with Azure Credentials.
Different Types of Azure Certifications for Every Career Goal.
Proven Results – Learn and Succeed with the Best Azure Training Course in Toronto.
If you are interested in pursuing Azure certification in Toronto, there are several factors to consider when choosing an Azure training program.
The best Azure training courses in Toronto should cover the necessary concepts and offer hands-on experience to prepare you for the Azure certification exam.
It's important to select a course that aligns with your learning goals, whether you are a beginner or an experienced professional.

There are different types of Azure certifications, each with its own Azure certification path. The Azure  certifications path includes foundational, associate, professional, and specialty certifications.
For beginners, the Azure Certified  Practitioner is a great starting point to understand Azure fundamentals and basic cloud concepts.
For experienced professionals, the Azure Certified Solutions Architect or Azure Certified DevOps Engineer can enhance your skills and validate your expertise in cloud computing.
In a nutshell, pursuing Azure certification in Toronto can open up numerous career opportunities and increase your earning potential. Choosing the best Azure training course in Toronto is crucial to ensure that you receive comprehensive and practical training to pass the Azure certification exam. Consider your career goals and learning style when selecting the best Azure training program that fits your needs.
Azure certifications are available at a variety of levels and types, and the cost varies based on those levels and types. For associate and specialty certifications, the fees usually range between $99 to $165 USD while for professional certifications, the fees usually range from $300 to $600. You should check the Azure Certification website for the most recent pricing information in order to make sure you are getting the best deal.
The process of preparing for an Azure certification exam is an exciting and rewarding experience, which is why Thinkcloudly stands out from all the other online learning platforms available to aspiring cloud professionals in Toronto when it comes to online learning platforms. In order for you to be a successful and confident Azure certification candidate, you can rely completely on Thinkcloudly.
Here are some ways Thinkcloudly can help you prepare for your Azure certification exam:
Get hands-on experience with Thinkcloudly's labs, projects, and simulations.
Thinkcloudly offers an extensive range of interactive courses, video tutorials, study guides, and practice exams designed by industry experts. Learn Azure concepts and services comprehensively.
Learn interactively with Thinkcloudly's interactive learning platform and connect with Azure enthusiasts, peers and industry professionals.
Take your learning journey to the next level with Thinkcloudly's customized learning paths. Choose a structured curriculum or specific topics to focus on, ensuring an efficient and effective learning experience.
Thinkcloudly's exam preparation resources help you prepare for certification exams. Learn tips, strategies, and practice tests that simulate the actual tests, so you gain confidence and familiarity.
Microsoft Certified: Azure Fundamentals (AZ-900):

Microsoft Certified: Azure Administrator Associate (AZ-104):

Microsoft Certified: Azure Developer Associate (AZ-204):

Microsoft Certified: Azure Solutions Architect Expert (AZ-303 and AZ-304):

Microsoft Certified: Azure AI Engineer Associate (AI-102):

Microsoft Certified: Azure Data Engineer Associate (DP-203):

Microsoft Certified: Azure Security Engineer Associate (AZ-500):
What roles can an Azure Professional play in Toronto?
Cloud Administrator
Azure professionals can work as cloud administrators responsible for managing and maintaining Azure resources, ensuring their availability, performance, and security.
Cloud Security Specialist
Security is a top concern for businesses in Toronto. Azure professionals specializing in cloud security help organizations protect their Azure environments.
Azure Solutions Architect
Azure solutions architects design and implement Azure-based solutions tailored to the unique needs of organizations in Toronto.
Azure Developer
Azure developers build cloud-based applications and services using Azure services such as Azure Functions, Azure App Service, and Azure SQL Database.
Azure DevOps Engineer
Azure DevOps engineers focus on automating and streamlining software development and deployment processes using Azure DevOps tools.
Data Engineer
Data engineers in Toronto leverage Azure data services to design and build data pipelines, process and analyze data, and create data-driven solutions.
Azure Certification Training Courses in Toronto FAQs
Azure, short for Microsoft Azure, is a robust cloud computing platform provided by Microsoft. It offers a vast array of services, including computing, data storage, databases, and more. Azure provides businesses with a scalable and adaptable infrastructure that simplifies the deployment of applications and services. It is a trusted choice for organizations of all sizes, from startups to Fortune 500 companies.
Azure's popularity has surged thanks to its reputation for reliability, security, and cost-effectiveness. It boasts a diverse customer base that spans the globe, including renowned names such as Boeing, Adobe, and 3M. Among its extensive service catalog are EC2 (Elastic Compute Cloud), S3 (Simple Storage Service), and RDS (Relational Database Service), offering a comprehensive toolkit for diverse cloud computing needs.
In the competitive landscape of cloud computing, Azure is one of the major contenders, alongside AWS and Google Cloud Platform. Choosing the right cloud provider depends on specific business requirements, and Azure's continuous evolution makes it a compelling option. With ongoing developments like the recent rebranding to Microsoft Intra, Azure promises to be a pivotal player in shaping the cloud market's future.
Learning Azure offers several compelling reasons:
High Demand: Azure is one of the leading cloud platforms, and there's a growing demand for professionals with Azure skills. Many businesses and organizations are adopting Azure, creating a robust job market for Azure-certified individuals.

Career Opportunities: Azure certifications can open doors to a wide range of job opportunities, including cloud architect, cloud administrator, DevOps engineer, and more. These roles often come with competitive salaries and benefits.

Industry Recognition: Azure certifications are highly regarded in the IT industry. Earning an Azure certification demonstrates your expertise in cloud technologies, making you a valuable asset to employers.

Scalability and Flexibility: Azure provides a scalable and flexible cloud infrastructure. Learning Azure enables you to design, build, and manage cloud solutions that can adapt to the evolving needs of businesses.

Diverse Services: Azure offers a vast array of services, including computing, storage, databases, AI, and IoT. Learning Azure gives you the skills to leverage these services to solve real-world problems and drive innovation.

Integration with Microsoft Tools: If you work with Microsoft technologies such as Windows Server, Active Directory, or Office 365, Azure seamlessly integrates with these tools, simplifying hybrid and cloud-only deployments.

Global Reach: Azure has data centers in regions worldwide, allowing you to deploy applications and services closer to your users for lower latency and improved performance.

Security and Compliance: Azure prioritizes security and compliance, making it a trusted choice for businesses in regulated industries or those with stringent security requirements.

Continuous Innovation: Microsoft consistently invests in Azure, introducing new features and services. Learning Azure means you can stay up to date with the latest cloud technologies.
For beginners looking to start learning Microsoft Azure, there are several online courses and resources available to get you started. Here are some of the best Azure courses for beginners:
Microsoft Learn: Microsoft offers a free online learning platform called Microsoft Learn, which provides a wide range of Azure modules and learning paths. These are excellent for beginners as they cover the fundamentals in an interactive and structured manner.

 Introduction to Azure: This course, offered by us  is designed for beginners and covers the basics of Azure. It's a self-paced, free course with the option to receive a verified certificate for a fee.

 Azure Fundamentals: Thinkcloudly offers a series of Azure Fundamentals courses, which are part of the Microsoft Certified: Azure Fundamentals certification. These courses provide a solid introduction to Azure.

Microsoft Azure Fundamentals (AZ-900) Path: Thinkcloudly offers a comprehensive path for Azure beginners. It covers the content of the Microsoft Certified: Azure Fundamentals certification and includes video lessons, quizzes, and hands-on labs.

Azure Fundamentals and Certification (AZ-900): Thinkcloudly has various Azure courses for beginners, including preparation for the AZ-900 certification exam. These courses often include practical exercises and practice exams.
Learning Azure can open up various job opportunities in Toronto, as cloud computing skills are in demand across many industries. Here are some job roles you can pursue after learning Azure in Toronto:
Cloud Administrator: As a cloud administrator, you would be responsible for managing and maintaining Azure cloud infrastructure, including virtual machines, networks, and storage. You'll ensure the availability, scalability, and security of cloud resources.

Azure DevOps Engineer: Azure DevOps engineers focus on automating software development and deployment processes using Azure DevOps tools. They collaborate with development and IT teams to streamline software delivery.

Cloud Solutions Architect: Cloud solutions architects design and implement Azure-based solutions to meet business requirements. They work closely with stakeholders to develop cloud strategies and optimize Azure resources for efficiency.

Cloud Security Specialist: With a focus on security, these specialists ensure that Azure environments are protected from threats and vulnerabilities. They implement security policies, monitor for breaches, and respond to incidents.

Data Engineer: Data engineers use Azure data services to design and build data pipelines, process and analyze data, and create data-driven solutions. They work with data scientists and analysts to provide valuable insights.

Azure Developer: Azure developers build cloud-based applications and services using Azure services such as Azure Functions, Azure App Service, and Azure SQL Database. They create scalable and efficient solutions.

Cloud Sales and Solutions Consultant: In this role, you'd work with businesses to understand their needs and recommend Azure solutions. You'd help organizations leverage Azure to achieve their goals.
Introduction to Azure:

Azure Fundamentals:

Azure Virtual Machines (VMs):

Azure Networking:

Azure Identity and Access Management (IAM):

Azure Storage:

Azure Databases:

Azure App Services:

Azure Monitoring and Management:

Azure Solutions Architecture:

Azure DevOps and CI/CD:

Azure Security and Compliance:

Azure Advanced Services:

Azure Certification Exam Preparation:

Real-World Projects and Hands-On Labs:
Thinkcloudly provides you the industry-ready Cloud Computing Training and Cloud Computing Certification Courses tutored by the best experts. We are the best because we give our students top results and high-paying jobs. Our students are getting placed in Samsung, Apple, and many more. We are the only one-stop solution for all your needs, from starting as beginners of non-IT to job supports. What are you waiting for? Join our family!


We accept all major credit and debit cards from leading banks. For any assistance, please contact Thinkcloudly Customer Support.
We offer a variety of ways to learn about the cloud, from quick hands-on labs to technical deep dives. You can ask our experts to help you from their industry experience if you are uncertain which course or plan to choose.
The worldwide public cloud service market is expected to grow to $301.2B by 2023, a compound annual growth rate of 12.6%, therefore, there will be and are many Azure solutions architect  jobs.
According to indeed.com, the average Azure solutions architect associate salary is $93,000 per year.
Certainly, you can set up a free demo session, although if you've already viewed any sample recordings, you won't need to look further. The enrollment process signifies a mutual commitment between you and us where you commit to be a good learner and we pledge to provide you with the best possible learning environment. A key part of your learning takes place in our sessions, which are supported by experienced instructors, dedicated Personal Learning Managers, and interactions with your peers. Get the full learning experience, and not just a demo.
Upskill for your
Dream Job
By providing your contact details, you agree to our Terms of Use & Privacy Policy