Cloud Cost Optimization
So, it is the day when your CIO calls all cloud architects, financial advisors, and executives for a high-level meeting because he has received a huge bill for cloud spending, which has increased as per usual and has cost more than expected or budgeted. 
Sounds familiar? 
I've heard this story a few times and experienced it for myself. So what happens next? Cloud architects, along with other members of the Senator team, will carefully examine the bill, try to align spending, run some checks in the cloud, and after a few days of work, a dos and don'ts advisory will be drafted, and a few resources will be resized and deleted. 
But is this issue resolved here? 
Nope, it's back to square one and we're back in the same rut again. So, what's the solution to breaking out of that loop? Well, there comes the concept of cloud cost optimization. 
Let's talk about the concept of cloud cost optimization. In this blog, we'll discuss different ways and tools for optimizing your cloud spending, aiming to cut costs by 30% or more. Let's get started. 
Please Watch "AWS Solutions Optimization: Best Practices For Cost and Performance."
What is Cloud Cost Optimization?
Cloud Cost Optimization is the strategy of reducing your spending on cloud services as well as increasing your business value by implementing a range of strategies, techniques, tools, and best practices. 
This process involves identifying mismanaged resources, eliminating waste, reserving capacity for higher discounts and right-size computing to scale to save you money on your cloud spending. 
The reasons behind the increase in the cloud cost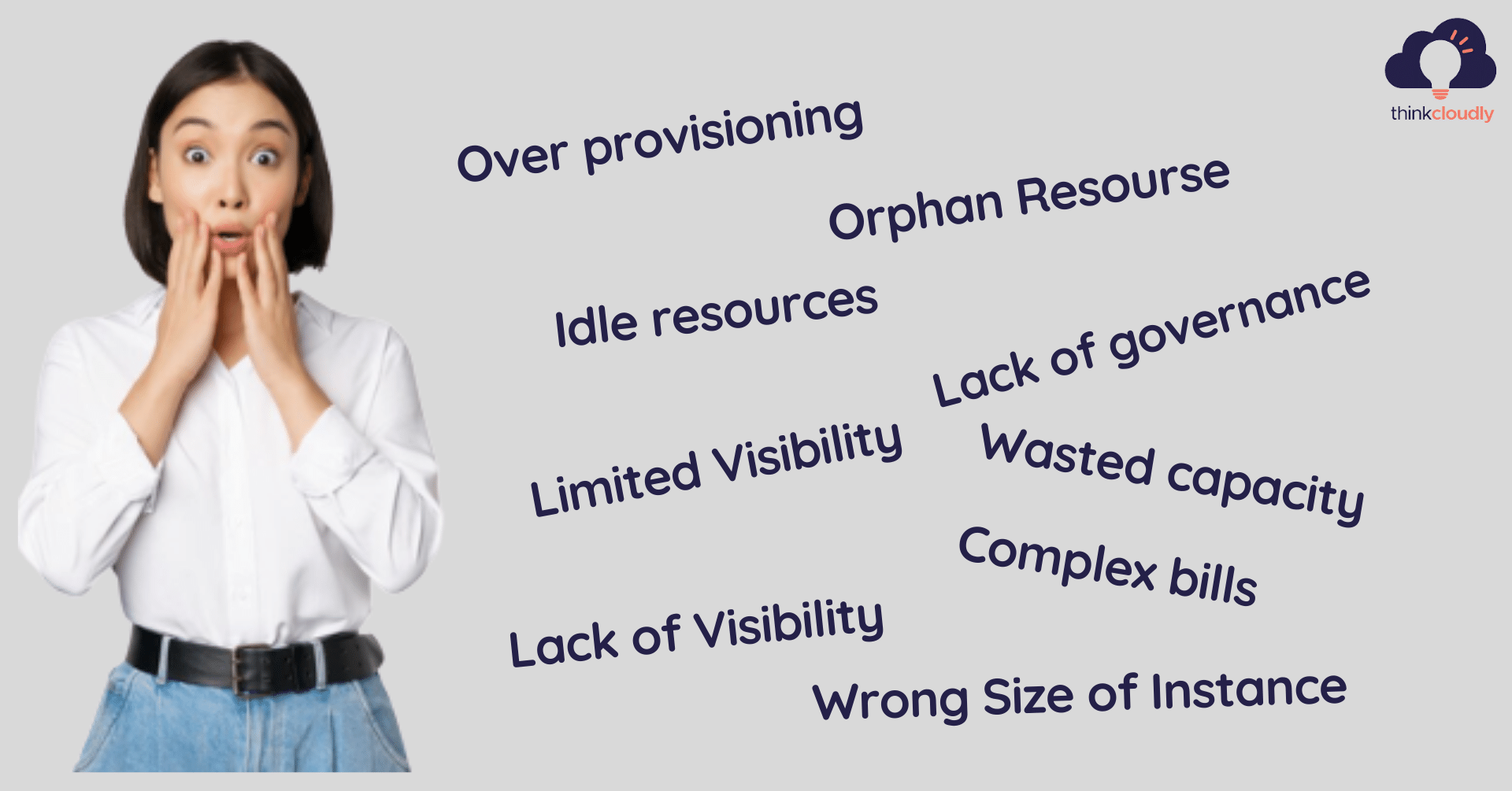 Common Ways to Optimize Cloud Computing Cost 
Rightsizing:

We should analyze what underlying resources are being used by applications across computing, storage, and networking. On that basis, we should resize them or move to containers or other services.

 

Remove Resources

: Identify and remove orphan and unused resources constantly.

 

Pricing models of workloads

: We should make use of reserved instances RIs, spot instances, and so on, and take advantage of heavy discounts.

 

scheduled suspensions:

Scheduling scheduled suspensions of workloads will ensure that when people are not using them, they are also not paying for them 

 

Automation:

The act of executing optimization actions without any human involvement. From a technical perspective, automation is not difficult, especially in public clouds, which offer well-documented and robust APIs.

 
The challenges that a company faces when optimizing cloud costs
Multi-cloud environment makes it complex to have visibility on cloud spending.

 

Cloud is an emerging technology cloud providers keep on launching new services and features and this makes the planning more complex.

 

Complex Pricing and licensing structure.

 

Lack of collaboration with stakeholders.

 

Bad budget forecasting.

 

Lack of Expertise.

 

Lack of governance model.

 
Organizations create in-house processes to identify, analyze, and execute cloud optimization strategies. However, this process is time-consuming, complicated, and tedious and the team member's efforts to execute these strategies are hampered by the large-scale nature of the business' cloud operations.
Build Your Career as a
AWS Solution Architect
Boost your earning potential with AWS expertise. Explore our certified AWS Courses for a high-paying career
Solution?
Automation – the act of executing optimization actions without any human involvement. From a technical perspective, automation is not difficult, especially in public clouds, which offer well documented and robust APIs. This Automation can be done using different tools such as flexera.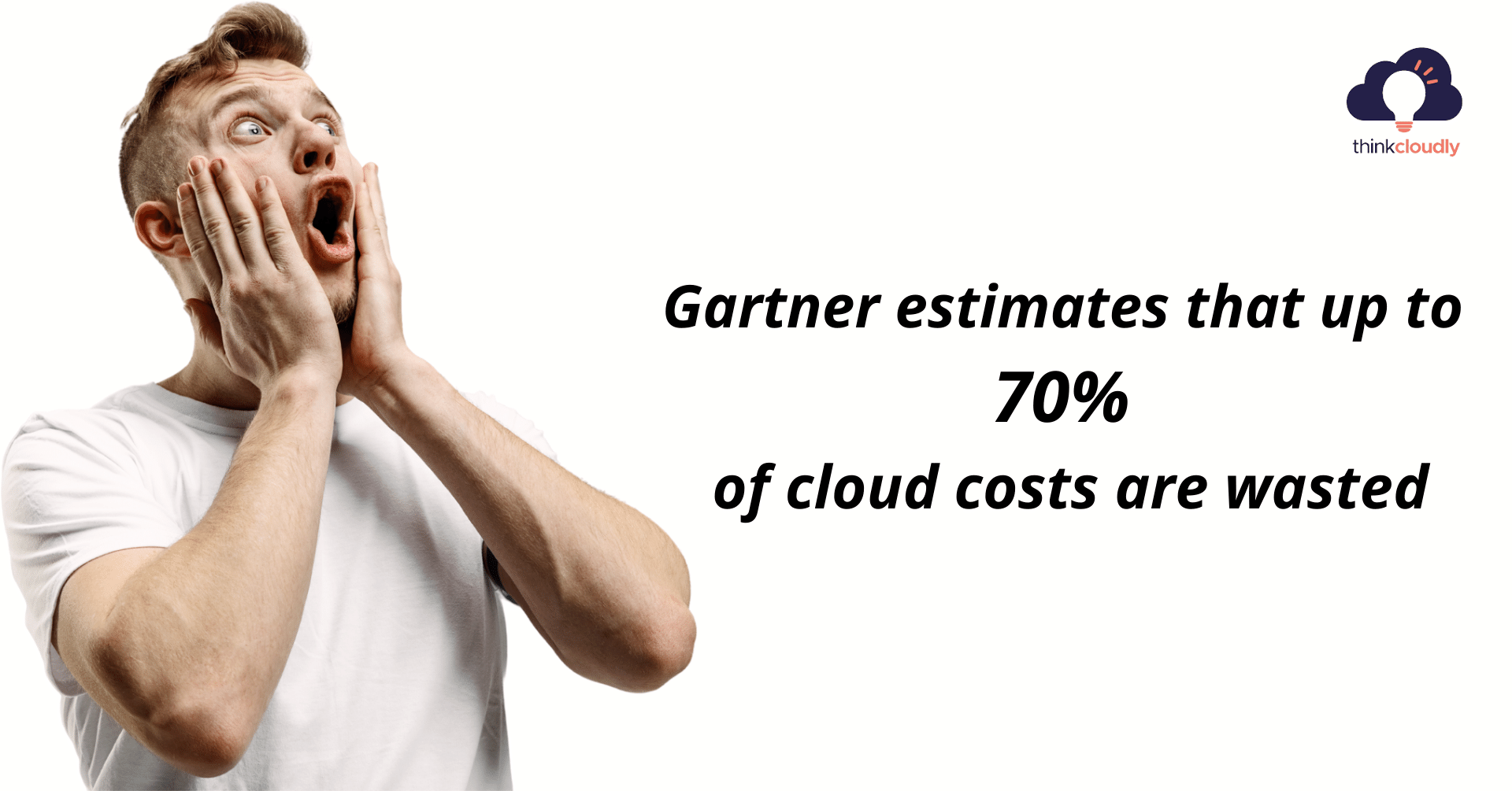 5 best tools for Cloud cost optimization:
Flexera: It is a SAS application that simplifies how you manage IT assets, allowing you to take data-driven decisions based on your ability to visualize assets in real time. Re-allocating the spending, re-sizing, and restructuring the assets will help you reduce costs. 
Spot io: What Spot io does is compare your current cloud spend with what you paid during off-peak times. If you're not paying any attention to your monthly costs, then Spot io can save you time and money. It's a simple tool that shows you when it would be cheaper to run your workloads in Amazon Web Services (AWS) spot instances instead of on regular instances. It works by comparing AWS spot instance prices against historical pricing data from Amazon and other sources. It also users to set alerts that notify them when certain conditions are met (such as an instance type price dropping below a certain threshold). 
AWS Cost Explorer: AWS provides an excellent tool called AWS Cost Explorer that gives you full transparency into your cloud costs. If you're interested in cloud cost optimization, we recommend taking a look at their service. While it doesn't provide one-size-fits-all answers on how to cut costs, it does let you drill down into your own AWS bills and compare them against industry benchmarks. 
AWS Cost Anomaly Detection: AWS Cost Anomaly Detection offers improved control over costs and the prevention of spending shocks. This service uses sophisticated machine learning algorithms that identify recurring patterns and signals of anomalous cost. An individualized alert informs you of sudden spending patterns, providing you the opportunity to respond to financial volatility more quickly. 
Azure Advisor: Azure Advisor provides an analysis of how you're using your Azure resources, compares your usage to similar customers, and gives recommendations to optimize. So for example, it may identify that you're paying too much money on storage due to large data stores and recommend a better approach. You can use Azure Advisor from inside the Azure portal or from within most of Microsoft's cloud-based applications. Best of all, it's completely free! 
Conclusion:
Cost optimization might be best for you if you are just starting, so we have provided a list of some of the best platforms that you can choose from to be well on your way to choosing the cost optimization tool that is best for you.
Remove-

Unused Resources

Resize-

Incorrect-sized instances

Monitor-

Spending of cloud resources

Automate-

Use Cost optimization tool
Visit our AWS Cloud Practitioner course if you would like to learn more about computing.