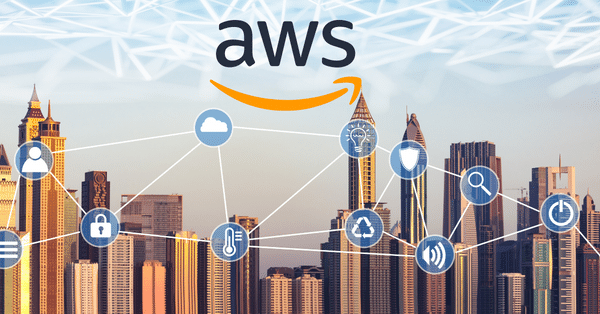 There are estimates that through their planned investments of more than $5 billion, this new AWS Region will create approximately 6,000 aws jobs per year and as long as there is economic and environmental sustainability it will last.

Amazon Web Services (AWS) has announced the launch of its newest region in the UAE, which will host all AWS services and deliver them from data centers throughout the Emirates. The new region comes as part of AWS' global expansion of its infrastructure and follows launches in South Korea, Asia Pacific, and Canada earlier this year. The new Middle East – UAE region will offer up to 3 availability zones (AZs). Availability Zones are fully isolated partitions of AWS infrastructure that contain one or more data centers.
"Empowering UAE with AWS Region and Cloud Institute"
The AWS UAE region, a strategic addition to Amazon's global infrastructure, offers enhanced cloud services to the Middle East. Alongside this expansion is the AWS Cloud Institute, an educational initiative that empowers individuals and businesses with the knowledge to leverage AWS effectively. This collaboration between the UAE region and the Cloud Institute enables local organizations to harness cutting-edge cloud technologies while fostering skill development through specialized training programs.
AWS has further solidified its global presence by introducing a AWS new region in the UAE, marking a significant expansion in the Middle East. This strategic move underscores AWS's commitment to providing its cloud services to organizations in the region, offering improved accessibility, lower latency, and enhanced data sovereignty for businesses and developers. The AWS UAE region is poised to empower local enterprises with state-of-the-art cloud infrastructure, enabling them to innovate and scale their operations while maintaining the highest standards of data security and compliance. This expansion not only strengthens AWS's global network but also paves the way for the UAE to leverage the full potential of cloud computing, driving technological advancements and economic growth in the region.
What is an AWS Region?
An AWS Region is a geographic area where Amazon offers AWS products and services. An AWS Region may include one or more data centers that use redundant power sources and distribution networks to ensure the reliable availability of customer content. This is accomplished with multiple physical sites and security measures including ISO 27001 certification. These regions span continents, countries, and even continents.
For example, The US East (N. Virginia) Region spans most of the eastern seaboard states, The EU (Ireland) Region spans Ireland, and The Asia Pacific (Singapore) Region spans Singapore, India, China, Japan, Korea, and Australia.
Boost your earning potential with AWS expertise. Explore our certified AWS Courses for a high-paying career
What is an AWS Availability Zone?
There are two types of Availability Zones: Regional and AWS Edge Locations.
Regional Availability Zones are physical data centers with failover protection from other data centers within a particular region.
AWS Edge Locations provide low latency access to S3 storage buckets through HTTP servers running inside Amazon CloudFront web caching servers.
Both these options ensure that all data is geographically close to users and reduce latency for application workloads. In addition, this allows organizations to easily deploy their applications across regions for global reach and rapid deployment in different geographic locations.
The United Arab Emirates (UAE) AWS region is now open
Launched this week, the United Arab Emirates' Amazon Web Services (AWS) Region is now available to help companies develop and deploy cloud-native applications. Designed to be a home for commercial businesses of all sizes and industries, this launch will create a new level of digital competitiveness and entrepreneurship for UAE startups.
In addition to the wide range of opportunities that were already present, individuals and companies can take advantage of opportunities in the UAE's diverse economy as well. As Amazon Web Services becomes available, innovation will become that much easier.
AWS Regions consist of one or more Availability Zones and geographic locations, the AWS Middle East (UAE) Region which was created recently, consists of three Availability Zones, joining the existing AWS Middle East (Bahrain) Region, which opened in July 2019.
The country's technology ecosystem is growing rapidly, nearly $4 billion of venture capital funding has been invested since 2012 and more than 600 tech startups have been established. This rapid growth creates a need for a strong IT infrastructure to support leading-edge companies and their customers. With AWS cloud services available in Dubai now, UAE businesses will be able to build their own private clouds with state-of-the-art computing power, storage, security, and networking capabilities.
After adding the AWS Middle East (UAE) Region, AWS now has 87 Availability Zones across 27 geographical regions, with announced plans to launch 21 more Availability Zones and seven more AWS Regions in Australia, Canada, India, Israel, New Zealand, Spain, and Switzerland. An AWS Region consists of several separate Availability Zones that store infrastructure at different geographical locations.
Build Your Career as a
AWS Solution Architect
UAE AWS Jobs on the Rise
Most of the aws jobs are centered around recruitment and finding qualified employees to work at these AWS centers. Approximately 6,000 full-time AWS jobs are expected to be supported annually by AWS' projected spending on the construction and operation of the new Region. Some of these job positions offer more than a five-figure salary. These centers are quickly becoming hotbeds for fresh tech talent!
This is because many locals have begun to learn more about cloud computing and how it can help strengthen their countries' economies by reducing dependence on oil revenues.
Below is a list of AWS jobs in UAE listed on Indeed
Data Centre Technician
Associate Solutions Architect
AWS Security Engineer Jobs
AWS Solutions Architect
AWS DevOps engineer
Cloud Architect (AWS)
AWS in the Middle East
The United Arab Emirates (UAE) just became a little more connected thanks to Amazon Web Services' latest Middle East Region. AWS started its operations in the region with four Availability Zones hosted at two separate datacenters-Dubai and Abu Dhabi.
With this launch, customers will have access to 54 Availability Zones and up to 832 EC2 Elastic Compute Cloud (EC2) instances across 36 availability zones and 16 regions around the world.
Using the AWS Middle East region in the UAE lets customers run workloads and store data securely and deliver low-latency services to end users.
Along with Bahrain and the UAE, the Middle East has two AWS Direct Connect locations and two Amazon CloudFront edge locations, Dubai and Fujairah.
Economy boost with new AWS Region in UAE
The United Arab Emirates has become one of the fastest-growing economies thanks to ambitious infrastructure development plans and its growing expatriate population. When Amazon Web Services (AWS) announced a new region in Dubai earlier this month that would extend cloud services to Dubai and Abu Dhabi, it was celebrated as another win for the Emirati workforce and their rapidly-expanding tech industry.
Dubai is home to more than 140 multinational corporations including Google and Oracle, who all have regional headquarters located here.
Along with infrastructure, AWS continues to invest in education initiatives, training, and start-up enablement to support UAE's digital transformation and economic development.
The company intends to invest around AED 20 billion to establish a facility in the UAE. The estimated construction investment alone will be worth around $5 billion.
The market of AWS in UAE
The decision to open a new region will create thousands of AWS jobs for UAE nationals and is expected to increase cloud computing spending within the country. AWS currently has over 500 customers in this part of the world, including Expedia and Raya from Dubai. Dubai's reputation as an innovator continues with its long-term commitment to bringing more advanced technologies such as cloud computing and artificial intelligence to our business and communities, said His Excellency Khalid A.
Many Middle Eastern and North African customers use Amazon Web Services to innovate, including Al Ghurair Investment, Alef Education, Dubai Islamic Bank, GEMS Education, as well as the UAE Ministry of Health and Prevention.

The UAE is one of more than 190 countries where organizations use Amazon Web Services every month, including more than ten thousand customers in the Middle East and North Africa (MENA).
AWS is helping the Ministry of Health and Prevention (MoHAP) modernize its patient experience. MoHAP implements health care policy in the UAE.
Al Ghurair Investments, Al Tayer Group, Aramex, Axiom Telecom, Flydubai, GIG Gulf (previously AXA Gulf), Gulf News, OSN, Shahid, Seera Group, Virgin Middle East, and many others have chosen AWS to become more agile and innovative.
A fast-growing regional financial super app, YAP focuses on improving users' digital banking experience. As the UAE's first online banking app without physical branches, it is the top app in the region. YAP has used AWS to fuel its growth and exploit scale to become a leading regional FinTech company, allowing them to control costs while its user base has grown to over 130,000 users.
Alef Education is using Amazon Web Services to power nearly 4,000 schools, 690,000 students, and 40,000 teachers across the U.S., UAE, and Indonesia. Alef Education manages the Alef Platform, a suite of digital products supporting students' learning. This platform is built on Amazon Web Services, a leading global education technology company. AWS artificial intelligence services are used by the platform to provide K-12 teachers with real-time feedback on their students' progress.
Instances and Services available in UAE AWS Region
In addition to providing all of the AWS services that users from around the world can access, developers in Dubai will now have access to AWS databases and analytics services, such as Amazon Aurora and Amazon Redshift. Many other services such as Amazon API Gateway, Amazon Elastic Block Store (Amazon EBS), Elastic Load Balancing, Amazon Elastic Compute Cloud (Amazon EC2), Amazon Kinesis Data Streams, Amazon Simple Storage Service (Amazon S3), Amazon Virtual Private Cloud (Amazon VPC), AWS Lambda, etc..
These services offer an affordable way for developers to quickly build powerful apps and explore limitless possibilities for their businesses.
Sustainability of AWS
As part of the Climate Pledge, Amazon aims to become a more sustainable business and reach net-zero carbon across all its operations by 2040, ten years ahead of the Paris Agreement.
Amazon co-founded The Climate Pledge in 2019 and became one of its first signatories. As part of its Climate Pledge commitment, Amazon plans to power all of its operations with 100% renewable energy by 2025, five years ahead of the original 2030 target.
Time to learn AWS and Get prepared for the upcoming AWS Jobs opportunity
Amazon Web Services launched a Region at a dedicated site in the United Arab Emirates last week. AWS is excited to have opened this data center and contributed to the economic growth of Dubai, says Sam Ghods of AWS. The region will help serve government and enterprise customers from across the Middle East.
And since more opportunities are opening up in UAE and the rest of the world, this is the best time to invest in the newest and trendiest field in technology. It could help me land a great job in AWS!
Do you want to build your career as an Amazon Web Services expert?
Begin learning about AWS with our job-oriented AWS courses. There are plenty of exciting features to learn about, such as EC2 Instances and CloudWatch which monitor your applications and infrastructures at a low cost.
Happy cloud computing sees you in the next blog!!