Azure Active Directory (AD) is Microsoft's enterprise cloud solution, combining directory services and identity access management to manage users, devices, and applications across multiple platforms.
With Azure AD, organizations can integrate on-premises directories with cloud applications and resources. This eliminates the need to maintain multiple directory services while providing flexible authentication options, seamless single sign-on (SSO), role-based access control (RBAC), activity auditing, multi-factor authentication (MFA), and conditional access capabilities that are highly scalable and easy to use from anywhere at any time.
"Azure AD Features: Enhanced Identity Management"
Azure Active Directory (Azure AD) offers a wide array of features that facilitate robust identity and access management solutions for businesses. With Azure AD features, organizations can ensure secure authentication, single sign-on, and multi-factor authentication to safeguard their resources. Furthermore, features like role-based access control (RBAC) enable fine-grained control over permissions, while Azure AD's integration capabilities streamline user provisioning and management processes. The versatile capabilities of Azure AD make it an essential tool for maintaining a strong security posture and efficient user management within the Azure ecosystem and beyond.
Azure Active Directory (Azure AD) is a robust identity and access management solution, offering a wide array of features that empower organizations to secure their resources and enhance user productivity. Some of the key features of Azure Active Directory include seamless single sign-on, which simplifies user access to various applications with a single set of credentials; multi-factor authentication (MFA) for enhanced security; self-service password reset to reduce helpdesk burden; Conditional Access policies for fine-grained access control; and Azure AD B2B/B2C for collaboration with external partners and customers. Additionally, Azure AD offers features like identity protection, privilege identity management, and comprehensive reporting and auditing capabilities, making it an indispensable tool for modern organizations seeking to fortify their security posture while streamlining user access and management.
Learn more about these 10 key Azure AD features below!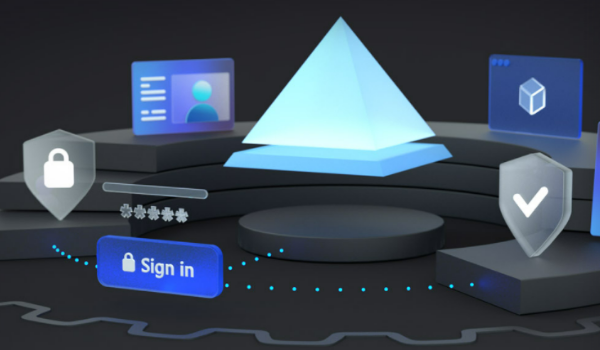 1 – Security benefits
Organizations should be sure to take advantage of Azure AD's security features, including conditional access policies. These are designed to "provide fine-grained control over access to applications and resources based on device, user, location or who is attempting access." 
Conditional access can be enabled for many different use cases that IT administrators should be familiar with. For example, they can block access to Outlook Web Application if a user is connecting from an unfamiliar device. They could also fine-tune access even further by requiring a security code from the Microsoft Prompt or some other form of multi-factor authentication (MFA). 
Azure AD enables single sign-on (SSO) capabilities, which means users can access resources without having to re-enter their login credentials. This is a big time saver, especially in large organizations with hundreds or thousands of employees. But SSO isn't just a time saver; it's also an important security feature that can keep hackers from compromising your organization's sensitive data.
2 – Hybrid advantages
Azure AD Connect enables you to synchronize your on-premises directories with Azure AD. This means that IT admins no longer have to worry about maintaining multiple directories as everything is now happening in one place. While synchronizing these directories may seem like a simple task at first glance, developing a solution that works for everyone can be quite complex and time-consuming.
Fortunately, though, Azure AD Connect handles this difficult job on your behalf Once it's been implemented successfully, on-premises directories are synchronized with Azure AD in real-time. This makes it significantly easier to manage both identities and access across the entire organization. 
Boost your earning potential with Azure expertise. Explore our certified Azure Courses for a high-paying career
3 – Deployment benefits
Azure AD Connect isn't the only tool that will save you time when managing your directory, though. Microsoft also provides an Azure AD application gallery which can be used by IT admins of all skill sets to deploy applications easily across the business. Every admin should be aware of this utility as it can save a significant amount of time by reducing the number of available deployments they have to look after. 
4 – User productivity advantages
There are many different features included in Azure Active Directory that users will find beneficial. Some of these include password protection, self-service password reset, conditional access and group-based access management. 
You may find this interesting : create users in azure ad
5 – Account security benefits
One of the most common proof methods that is often required when signing into a new service or application today is MFA. This not only helps strengthen account security, but it also provides a better user experience as the sign in process becomes more streamlined by offering a simpler sign on process to make life easier for everyone.
It's worth noting though that while Azure AD supports MFA, some applications may require additional software or hardware to make use of this functionality.
Build Your Career as a
Azure Cloud Architect
6 – Cloud productivity benefits
Microsoft offers three different versions of Azure AD: Basic, Premium P1 and Premium P2. All three provide organizations with enhanced features such as self-service password reset, Multi-Factor Authentication (MFA), conditional access, Web single sign-on (Web SSO), role-based access management, SAML integration and much more. 
7 – Data security benefits
Azure AD is not only about making identity management easier for IT admins; it also provides organizations with the ability to help control users' data access across multiple applications. This can be done in a number of different ways, including through group-based permissions that limit what users or groups can do when accessing certain services or resources. 
8 – Help support BYOD lifestyles
Mobile devices are being used by employees more than ever before these days, which means organizations have to deal with the issues surrounding bring your own device (BYOD) policies on top of everything else. Fortunately, Azure Active Directory makes this a lot easier as admins can easily create password polices that require users to reset their passwords frequently and with strong password requirements in place from the outset. 
Also check: azure ad interview questions
9 – Successful collaboration
In addition to helping support BYOD requests from staff members, Azure Active Directory also helps admins deal with these requests by enabling them to keep track of all mobile apps being used across the business. This means they can monitor devices being used for work purposes and identify those that have been left behind after a certain time period has elapsed.
This is just one example showing how powerful tools such as Azure AD can be when it comes to managing identity and access within a modern business environment. 
10 – No more worries about downtime or lost data
Azure Active Directory is a cloud-based directory service that provides organizations with the ability to make changes from anywhere – no matter where employees are – and ensure those changes are reflected in real-time.
This makes it possible for admins to handle issues quickly and efficiently even if they're away from the office or signing into a remote location through a VPN. In addition, all edits made within Azure AD will automatically sync across Office 365 services as well as other apps, which means there's no longer any need to worry about downtime-related issues slowing down productivity. 
Azure is really interesting to study and it lands you in your dream company. Our students with experience in Azure are making $100,000 at an average. Explore our more free resources on Azure:
Conclusion
Azure Active Directory is a powerful tool for managing your cloud computing needs. We've listed the top 10 features you should know about to get started with this platform, but there are many more that we have yet to mention. To learn more and stay up-to-date on all things cloud computing, subscribe to our blog or sign up for one of our training courses today!