"Cloud computing is commonly mistaken as a way to store files online. Cloud computing services usually offer much more than storage, such as many applications and tools so you can work on your projects from anywhere." 
In recent years, cloud computing has become more and more popular. Choosing between so many providers can be challenging. That's why we've created this article with information on what cloud computing is and how it works." "We hope you enjoy reading!"
What is cloud computing?
Cloud computing is a way to provide computing services over the internet at any time and from any location on your demand.
A variety of benefits are provided by this, including flexibility, scalability, and even cost optimization. Additionally, your cloud provider will take care of maintenance and security, so focus on your application and business.
Computing
The meaning of computing is anything that can help with computational work, such as data and applications. Cloud computing typically refers to a service that hosts resources our apps need for optimal performance by leveraging on-demand physical or virtual machines from providers like Microsoft Azure or Amazon Web Services (AWS).
Types of cloud computing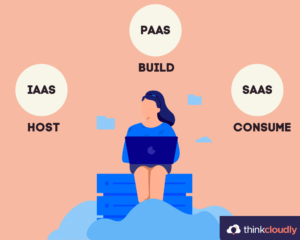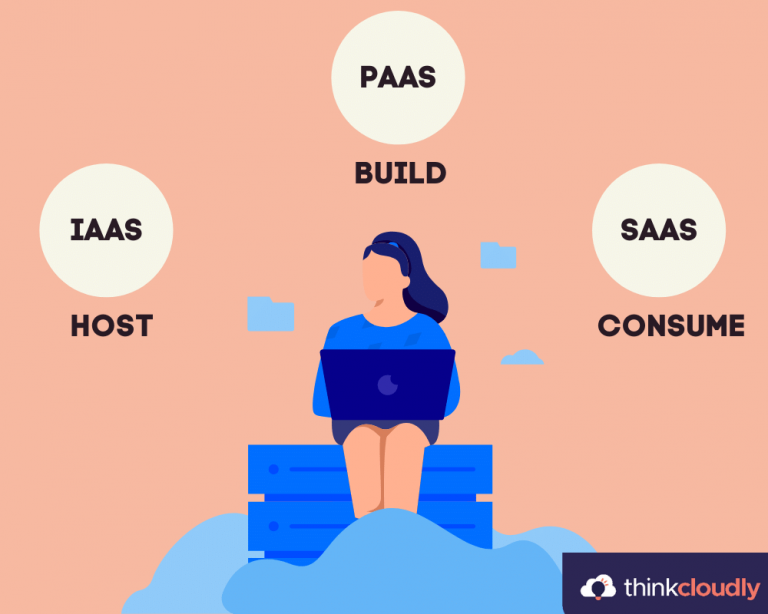 Infrastructure as a service (IAAS)

offers infrastructure services like storage, virtualization, and networking on a pay-per-use basis so that organizations do not need to worry about capital expenditures on infrastructures.

Platform as a Service (PAAS)

provides hardware and a platform for you to build, manage, and install your applications.
Software as a service (SAAS)

This is a type of offering in which software or applications are made available on the internet for use.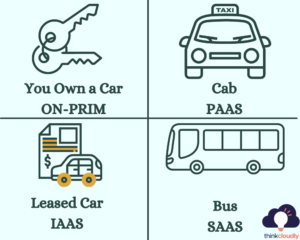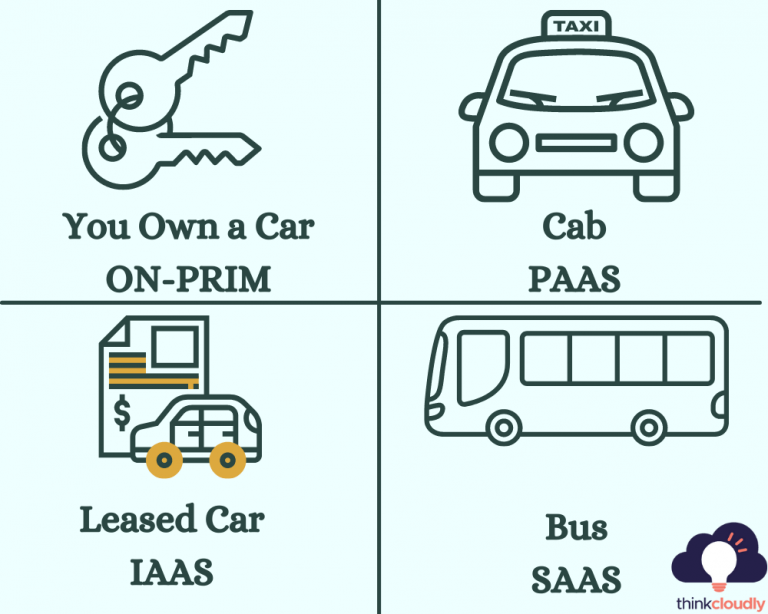 DEPLOYMENT MODEL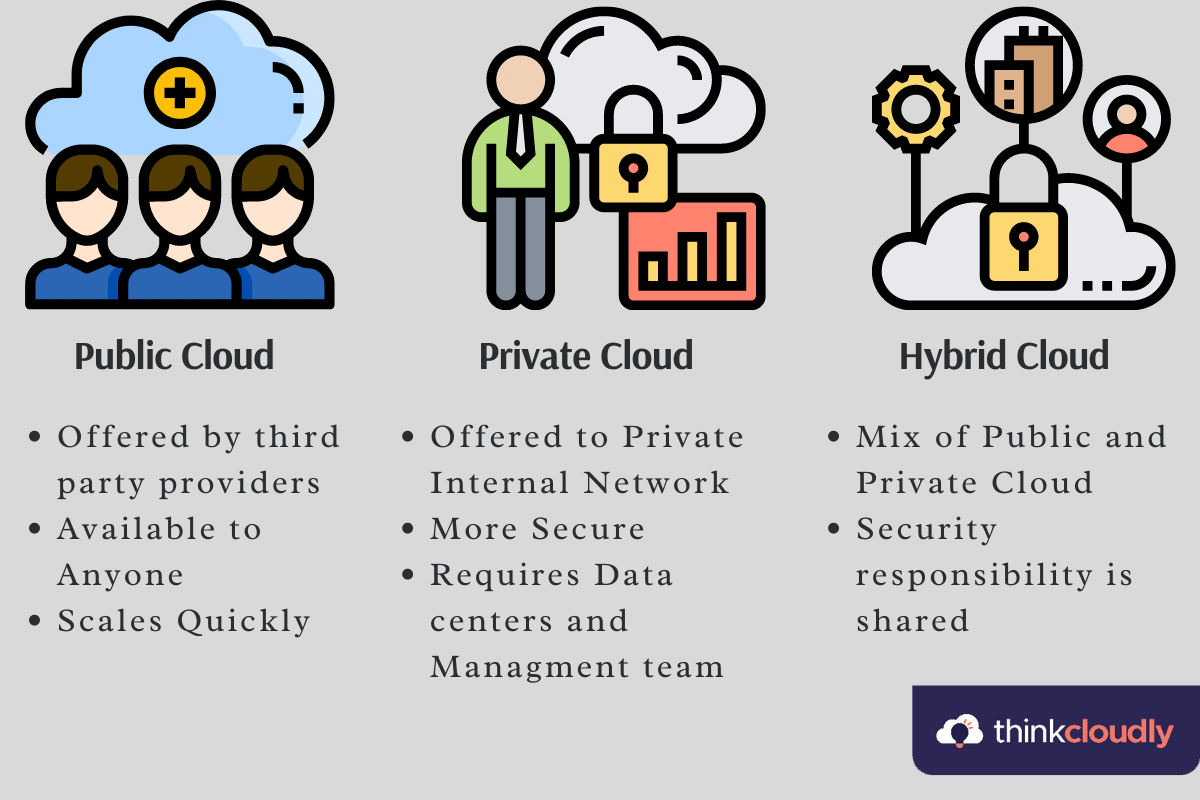 Public Cloud

The cloud infrastructure is made available to the general public and is owned by a cloud provider.
Based on analyst predictions, the global public cloud computing revenue is expected to exceed USD 330 billion by the end of 2022. The global market for public cloud computing has multiplied over the past few years, and analysts expect it to continue.
Example-AWS, Microsoft Azure, IBM's Blue Cloud, and Sun cloud 
Private Cloud

A single organization exclusively operates the cloud infrastructure. It can be managed by the organization or a third party and may exist on-premise or off-premise
The private cloud offers a lot of benefits, including easier compliance with regulations and data security. Some companies choose the private cloud because their work deals with confidential documents or sensitive information such as medical records, financial data, intellectual property, etc.
Example-AWS, VMware
Hybrid cloud

A hybrid cloud is a mix of both public and private clouds. It's most beneficial for organizations that need access to their data from anywhere, at any time, but don't want the hassle or expense (and security risk) associated with maintaining an in-house IT department for managing everything.
A recent study has shown that many companies are switching over on average 5% per month due to two main reasons:
1.) ease of use;
2.) efficiency.
Example: The federal government uses the public cloud to share its databases with other government agencies and the general public when sensitive information is involved.
What is the need for cloud computing?
Doing business and managing infrastructure in the cloud is much more convenient than using the on-premises infrastructure. Let's check out these benefits:
Cost

As part of business, price plays a vital role, and if you use cloud computing services for your organization, you can reduce the cost of managing the company, as you only pay for what and how much you are using, which is why it is called pay-per-use. You do not need to purchase servers, storage, and maintain any data center; just rent these services from a cloud provider, configure them, and use them. Cloud computing services offer a lot of potential for reducing capital expenditures.
Fast

Cloud computing makes it possible for the user to configure any service they need instantly since most of the provided services are on-demand and self-service.
Reliability

Cloud computing offers features for automating data backup, fault tolerance, and availability zones to ensure your company's information security. Compared to on-premises hosting, you keep all of your data in one physical server that could fail at any time. A cloud service can use virtual machines with access to storage from an underlying network consisting of multiple physical devices. Even if something happens with one device, it has other resources available nearby instead.

Physical security

Cloud service providers ensure a secure environment where physical machines are housed in the data center. The cloud provider also takes care to prevent disrupting the servers by any human intervention. 

Scalability

When you use cloud computing services, you can scale your services up or down at any time. You can increase or decrease the number of servers in minutes and use the services efficiently. In On-Prime, however, if you have bought and configured ten servers and now you wish to add another, it will take time and require capital expenditure.

Competitive Edge

  The decision to migrate or not is a tough one. It's all up in the air right now. Still, organizations that take a leap often embrace many cloud computing benefits like scalability and accessibility for their business model (and more).
Best Cloud Providers in Market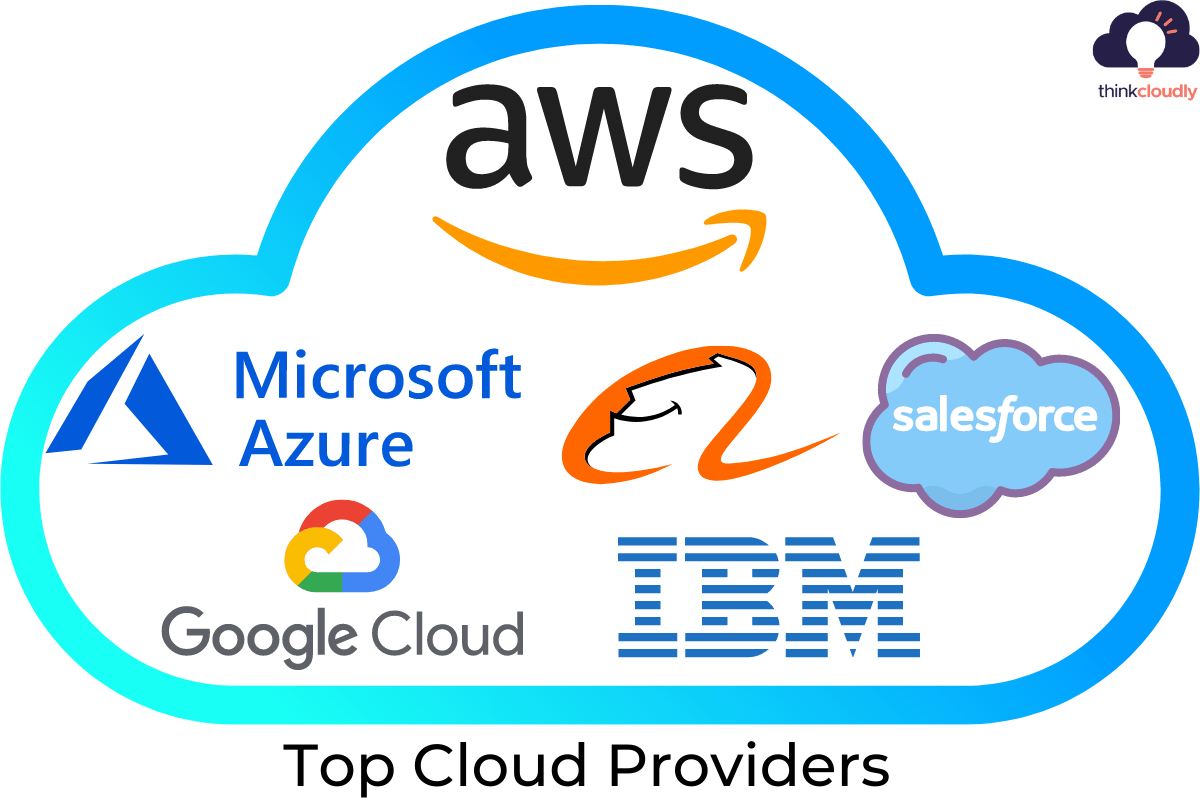 AWS
After a decade of Amazon's constant innovation and billions in investment, Amazon Web Services has now become an international phenomenon. It is not just the flagship for all other services provided by Amazon but also includes infrastructure as a service to its customers. AWS offers various cloud computing services, including computation power, database storage capabilities, content delivery network. Moreover, it can be scaled up or down on-demand without having to invest heavily upfront, which makes this feature very attractive among small businesses with fluctuating workload requirements.
IBM Cloud
IBM's cloud offerings are the most open and secure public cloud platform for business, offering next-generation hybrid multi-cloud solutions across 20 industries. IBM Cloud offers flexible portability options that combine with two of their top partners to create a common platform connecting on-premises resources to offsite ones. Linux integrates seamlessly with Kubernetes container management technology which can also accommodate Red Hat OpenShift containers. This mixture of technologies allows your organization an agile infrastructure capable of modernizing existing applications while preparing you for future technological challenges such as AI or IoT integration without sacrificing security in any way!
Google Cloud Platform
Google Cloud offers a suite of advanced cloud computing services, including its infrastructure for search and other popular products. Google's web-based tools allow you to manage these features with ease, whether that means setting up your profile or renting out data storage space on the fly.
Microsoft Azure
In recent years, the public cloud has outpaced traditional data centers in growth and demand. Microsoft's Azure platform is one of many that offer various services to help businesses manage the challenges they face with their own IT infrastructure. As it continues to multiply, more companies are looking for ways to integrate this new technology into their business practices through open source technologies like Linux or Windows Server 2016.
VMware
VMware is a software company, initially successful and well known for its server virtualization range of products. Nowadays, it offers many other apps, including mobility solutions that help you with different tasks like managing your desktop or mobile device and data center management.
Take advantage of VMware today!
Digital Ocean
Using Digital Ocean applications that run parallel across multiple cloud servers, businesses can scale themselves without sacrificing performance by deploying them on this cloud hosting provider.
In January 2018, it ranked third in terms of the number of web-facing computers in the world.
US-based Digital Ocean is a leading cloud computing services provider. To provide seamless cloud services across the globe, the company operates its headquarters in New York City and has data centers spread across the world.
Read our more resources to learn about cloud computing:
CONCLUSION
The adoption of cloud computing is on the rise every year, and it's easy to understand why. Enterprises recognize cloud computing benefits and see how they impact their production, collaboration, security, and revenue.
The use of a cloud solution can reduce or eliminate several risks associated with on-premises infrastructure.
Do visit https://thinkcloudly.com if you're interested in learning more about cloud computing and a career in the cloud industry.