Who doesn't have a hidden desire to scale their business at a low cost and efficiently?
AWS organization helps you scale the business by adding your multiple accounts and centrally allowing them to control and manage the policies efficiently. In this article, you will be guided with the basic definition, uses cases, and the working model of AWS organization. While completing the blog reading time, you can create your organization, organizational units (OUs), and service control policies (SCPs). So, let's start!
What Is AWS Organization
AWS Organization helps you centrally manage multiple AWS accounts and scale your business. You can create multiple new accounts or add old accounts, which you can manage at your end with desired policy restrictions in your hand. It makes it easy for billings and payments as you don't have to manage multiple accounts billings, and you can also allocate desired AWS accounts to different teams in your organizations. your organizations.
Uses Of AWS Organization
It is a big helping hand for your organization as all your hard hand tasks of managing different teams in the organization will be organized in a single place. It helps in many aspects:
Scalability: While you have an opportunity to manage all your AWS accounts centrally, you will have a lot of spare time, which you can utilize to scale your business exponentially.
Cost efficiency: AWS allows you to create a new account in your same organization account at no extra cost. Yes, you will be paying nearly the same amount, but to some extent, it will be efficient for you as you will not be paying multiple transaction costs.
Resource Sharing: As AWS organization allows you to manage multiple accounts and collaborate with them together centrally, you can access the same resource from multiple accounts. This feature will also increase your cost efficiency at the same time, reduces management complexity.
Active Protection: As an owner, you can manage user access controls. Let's say you have 2 teams in the organization. One managing the servers will need access to all the servers, whereas a testing team will need access to all the instances. So, you can restrict the access controls of the respected teams to their boundary, which keeps your business secure.
Automation: As you can provide and restrict access to the individuals, you can get your work done with the team members as you don't need to be concerned about security. So you can automate your business.
Boost your earning potential with AWS expertise. Explore our certified AWS Courses for a high-paying career
Such use-case holding facilities can help you boost your business exponentially. But how does it work, and how can you get started? Let's discuss this in the upcoming sections.
Once you get all the complete details, this can help minimize a lot of expenditure on your multiple AWS accounts. So, explore our AWS training courses to learn more.
Build Your Career as a
AWS Solution Architect
How Does It Work?
So, AWS organization works in 5 simple steps:
The all-time common step will always remain the same to have an AWS account. Well, know to deal with any service of AWS, you will need an AWS account. So, get one for you. This account will play the role of the management account of the organization.
The second thing is to expand your organization by adding accounts. You can now add existing accounts to the organization or create a new account in the same interface. Once you invite an account, you get a request to accept the requested account, which remains active for 24 hours.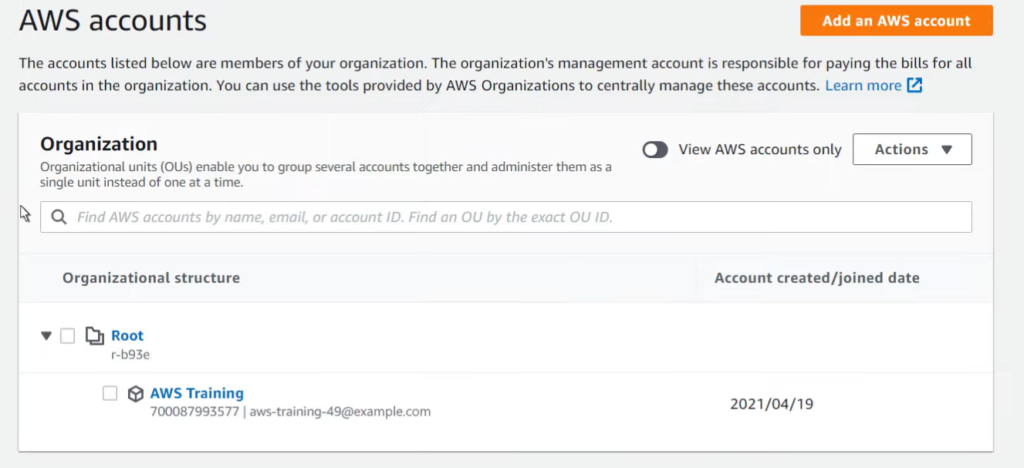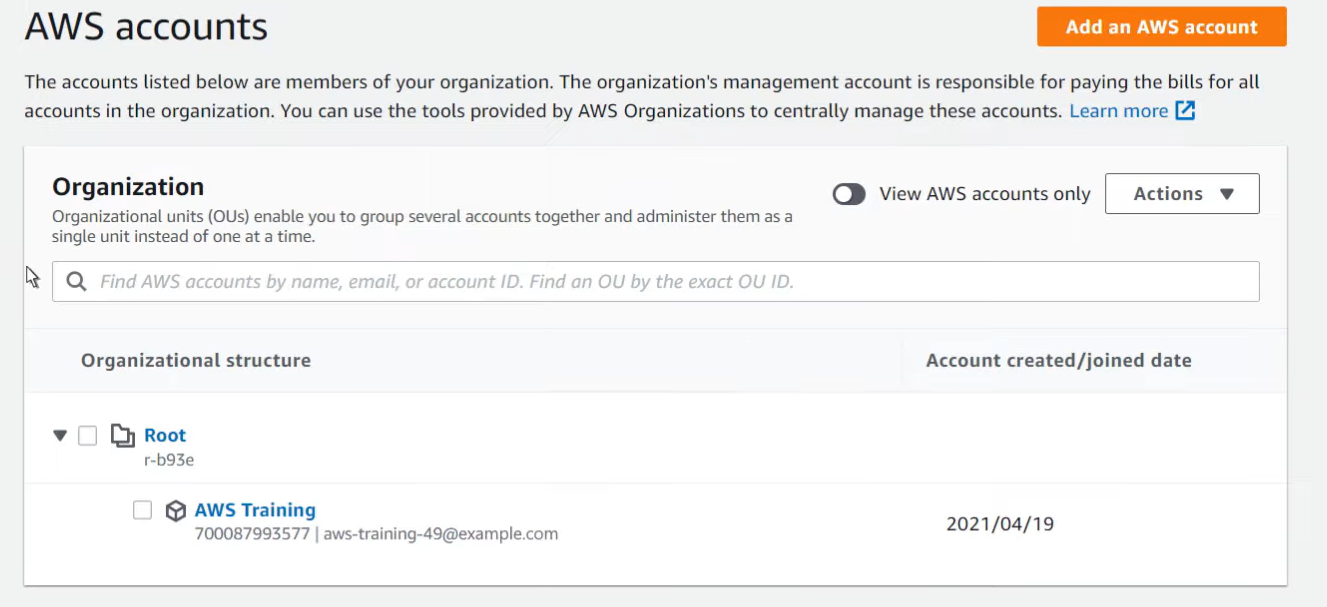 Once you have added all the relevant accounts to your organizations, you must create different organizational units (OUs) according to their use case. For example, you can create one organizational unit for security, one for workloads, one for infrastructure, etc. You can also assign multiple accounts under these organizational units that will have the authority to the policies granted to the organization.
This step is to create the policies for your organizational units (OUs) previously created. You can create service control policies (SCPs) for these units, as this will grant them only the required access and limit the accessibility boundaries.
Once you are done with all these, you can enable the AWS services for all your added accounts.
Following these 5 simple steps, you will be able to create your own AWS organization, saving your cost and workforce and leading to the scalability of your business.
Key Points To Take Home
AWS Organization helps you centrally manage multiple AWS accounts and scale your business. You can create multiple new accounts or add old accounts, which you can manage at your end with desired policy restrictions in your hand.
Scalability, cost efficiency, resource sharing, active protection, and automation are the 5 auspicious benefits that AWS organization gives to your hand.
It helps you to create multiple organizational units and decide their service control policies to a manager extent which gives you security and scalability.
You can add or invite previously created accounts to join the organization.
It was all about this blog. You can explore more AWS blogs and our AWS security course to gain more delicate knowledge.